Member of Scottish Parliament Joe FitzPatrick (pictured left) showed his support for the Scottish Grocers Federation Healthy Living programme during a visit to Spar MacAlpine Road in Dundee last week.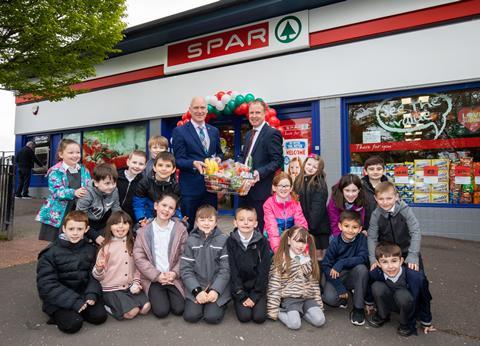 The programme, which has been connecting schools and convenience retailers since 2004, provides healthy produce tastings in stores and highlights fruit, veg and healthier products.
Spar Scotland ceo Colin McLean (right) said: "It is very important that we continue to encourage young people to embark on a healthy lifestyle and eat healthily."
SGF Healthy Living Programme director Kathryn Neil said: "Today was a fantastic opportunity for Mr FitzPatrick to witness first-hand the work that both the Healthy Living team and Spar are undertaking to ensure their future customers are considering their purchases and learning about the benefits of eating a healthier diet".