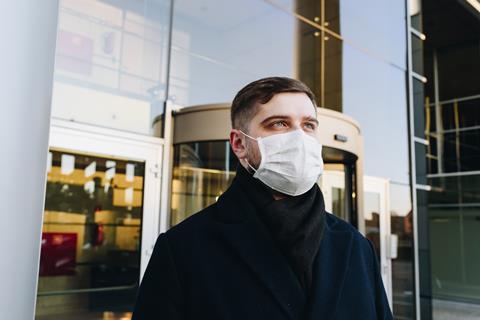 A recent mystery shopper survey highlighted the lack of intervention from convenience store staff against people not wearing face coverings.
Conducted by Storecheckers during January, it was found that 27% of convenience stores surveyed had shoppers without face coverings on, while 19% of forecourts had shopppers without coverings. This is compared to supermarkets with just 6%.According to the mystery shoppers, at no point did staff respond to customers without masks (i.e. offer them a mask, speak to them or refuse them service).
The research also found that 18% of convenience stores had staff members without coverings on. This was 10% in forecourts and 9% in supermarkets.
Hand sanitiser
The survey found that 38% of convenience stores had hand sanitiser available for customer use while 48% of forecourts offered up sanitiser and 93% of supermarkets.
Responding to the results, Storecheckers' managing director Jeff Caplan said: "This research shows that shopfloor staff are uncomfortable responding to customers without masks. To ensure safety of all their shoppers, food retailers need to put into place staff consultation and training strategies with immediate effect.
"The numbers of both shoppers and staff not wearing masks in convenience and forecourt stores is especially worrying. These sites are often smaller in size with narrower aisles and there is therefore a higher chance of the spreading of the Covid virus by shoppers not wearing masks."
While the research points to a lack of intervention, concerns over retail worker safety have been raised in relation to the situation given the lack of resources many of them have compared to multiple retailers. One retailer who has attempted to intervene has detailed the verbal abuse he has received from customers in a recent blog on ConvenienceStore.co.uk.
A poll conducted on social media by Convenience Store found that 57% of respondents would enforce face masks in their store while 43% wouldn't.