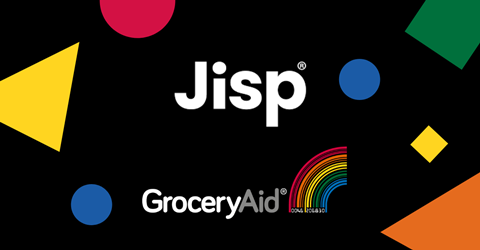 Jisp has joined forces with industry charity GroceryAid to increase awareness of the free, confidential welfare services available to independent retailers and help generate financial contributions.
Jisp Media will raise money for GroceryAid through its collaboration with wholesale and FMCG brand partners by donating money every time a customer interacts with Jisp's Scan and Save service in-store.
Following an initial rollout into 50 stores, the initiative is forecast to grow to 500 stores by the end of the year, generating up to £12,000 in donations.
In addition to raising money, awareness of GroceyAid will be communicated directly to independent retailers through Jisp's Media, which is used to engage with retailers and customers through the independent convenience channel.
Managing director of Jisp, Ilann Hepworth, said: "GroceryAid provides a wide range of emotional financial and practical support for independent retailers, employees and their spouses / partners and defendants across the UK, so we are delighted that this initiative will get the GroceryAid message to retailers and their employees."
Chief executive officer of Grocery Aid, Steve Barnes, added: "In the last 12 months, we have seen a 163% increase in calls from independent retailers to our Helpline, which proves that awareness of GroceryAid is increasing. Working with Jisp on this initiative will raise further awareness of GroceryAid so that independent retailers know we are here for them."