Just over a year on from the Co-op's acquisition of Nisa, chief exective Ken Towle talks to C-Store about the progress made and developments for the future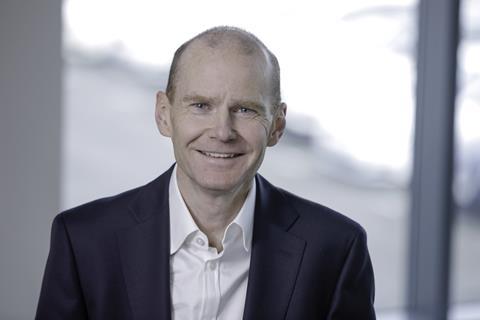 There is no doubt that integrating an organisation such as Nisa into an organisation such as the Co-op is a demanding task. Systems, processes and structures need to be consolidated, not to mention a potential culture clash between a large retail group and a large group of individual retailers. But for Ken Towle, Nisa's unflappable chief executive, everything in the first year-and-a-bit was, and continues to be, under control.
"In the period immediately following the merger, we asked ourselves: what is the right thing to do first? There was a unique opportunity for a strong own brand so we gave that a lot of focus, and we are really pleased with how it is going. It is a significant step forward leading to further business for our partners, attracting more new customers and increasing loyalty from existing customers."
Towle uses two measures to prove the point. When Nisa was acquired, own brand (chiefly the Heritage label) had a 4% share of Nisa retailers' business and there were 630 lines available. Just over a year on since the merger, own brand now accounts 12% of value sales and 20% of volume sales, and more than 2,000 Co-op own-brand lines are available to Nisa retailers.
Overall sales at the organisation are also increasing, which Towle compares with Nielsen figures for the market as a whole. "We can see from the data that the market is flat, with multiple grocers down and symbols down by 2.9%. This means we are growing faster than other symbols and independents, and the market as a whole. Own brand has helped our partners grow."
The average partner now has hundreds of Co-op products in store, he reveals. "Nisa partners are business people. They are asking: what margin can I earn by satisfying the customer? Generally, own brand has a higher margin, and many Co-op lines are in higher margin categories such as chilled and fresh. So I still feel we have a lot of opportunity."
Sales of own brand protein – notably chicken, mince and meatballs – are significantly up, while sales of sandwiches and fruit pots have been "extraordinary".
A shift towards more fresh lines has created new requirements for the business, and a new distribution facility in Rugby has been just been opened in partnership with distributor DHL. As well as acting as a fourth distribution point for fresh foods, the warehouse will house some fast-moving ambient products that would otherwise be sent from the Scunthorpe facility, reducing food miles.
Store owners step up to the plate
A greater focus on chilled also requires significant investment from store owners, and Towle is pleased that retailers are taking up the challenge.
"Lots of our partners are investing," he says. "There have been 56 stores refitted so far this year, and we'll probably reach 100 by the year end. Investment has been in refrigeration to support a wider chilled range, but also in better kerb appeal. And this in turn is helping with recruitment, with more than 300 new stores joining in the first half-year. We expect this trajectory to continue."
Looking to the future, Towle is aiming for "more of the same, but getting incrementally better".
"Lots of work has gone on, and continues to go on, behind the scenes with the Co-op, on products and processes. Firstly with suppliers, then with own brand, and we are now joining up our promotions with theirs, making them progressively stronger.
"There is a big focus on epos, particularly with our Evolution system, where we had a lot of bugs to sort out as well as some issues surrounding intellectual property. This was all affecting the confidence of our partners, but we can go forward now.
"Self-service checkouts are available for Evolution, where we can now leverage the same tech supplier as the Co-op, and a new multi-site option is under development, along with a more user-friendly front end and some apps."
The ongoing challenge, says Towle, is always to get the right range in the right shop. "To do this right, there is an extensive critical path, and we need to make this much simpler, yet do a more complicated job.
"At the moment the nature of our advice is generic, but over time we can make this more specific. The Retail Development Managers (RDM) are acting as the interface between the retailers and us. We have fresh food specialists to help the RDMs in the expanding areas, and a store development team to work with those partners that want to invest.
"We need to make ordering simpler, too, to optimise availability and minimise waste. There is a huge amount of reaction in the industry, and arguably not enough pro-action. In the run-up to the bank holiday weekend, Co-op stores were building up orders in expectation of hot weather, whereas many independents waited until it was hot, then tried to up their orders. This means they couldn't get products in time, and had to go to cash and carry."
In a bid to make sure the grass doesn't always look greener on the other side of the supply environment, technology is used to give partners a price matrix. "Nisa is historically very competitive on price, but we wanted to give more visibility of what lies behind this. So we choose benchmarks in the marketplace, such as Bestway and Booker, and use web-scraping technology to give us an index of where we are. At first we calibrated this just to our own volumes, but now we calibrate to market volumes. I think we have a better promotion mix as a result.
"Going forward, we want to be able to work proactively with our partners on the same journey," Towle adds. "The Nisa team is all in place, there is a spring in their step, and morale is good. We know that our partners have to work really hard to get products on shelves and to adapt their businesses, but there are plenty of green shoots. I am very optimistic for the future."