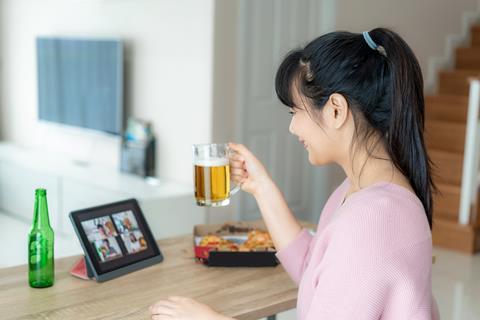 During the first lockdown, the off-trade alcohol sector saw a massive surge due to more people being at home and pubs not being allowed to open.
Based on buyer behaviour in the alcohol category during March, Kirsty Harris-Clarke, Managing director of SalesOut explains the trends. "Our analysis from the first two weeks of the initial lockdown in March showed that total alcohol sales grew 34% and the number of stores buying into the alcohol category also grew by approximately 10%."
Going deeper into the alcohol category, SalesOut identified the three-biggest sub-categories during the first lockdown as well as some unexpected results.
"The three biggest growing subcategories in terms of sales in alcohol in the first two weeks were lager, fortified wine and ale - growing 71%, 61% and 55% respectively.
"An interesting point to note and perhaps indicative of the public's general mindset, is that sparkling wine saw a decrease of 9%, liqueurs a 14% decrease and pre-mixed cocktails fell 3%, suggesting consumers may not be in the celebratory mood given the restrictions imposed - a sentiment which will most likely be felt again this time around."
Based on the data from March, SalesOut makes some suggestions around alcohol sales and anticipating more demand within the wholesale channel and beyond.
Consumers are not looking for ground-breaking or premium products to replace the closure of the pubs. By offering a good, well stocked range of standard lager, wine and beer, the biggest positive sales impact could be seen.
Whilst there is likely to be an uplift in the alcohol category, it is likely to be short term. The first lockdown showed that sales started to stabilise as we moved further into lockdown. Wholesale customers should expect the pub and bar trade to take back sales share as and when they reopen.
If the lockdown continues further into December than the proposed current end date, sales within the category will likely grow further as consumers look to get into the festive spirit without being able to fall back on the pub and bar sector. However, this has the potential to pose issues with stocking and supply. To avoid this, the wholesale industry must push for clarification from the government on the length of the lockdown as this will be imperative to them meeting demand.