The Health Lottery has announced two new prize draws worth £100,000 every Wednesday and Sunday, from 1 April.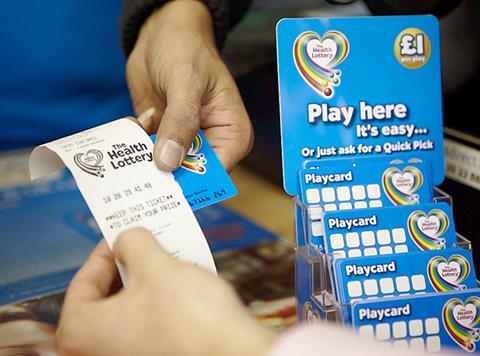 Players who pay £1 for the regular £25,000 draws on Wednesday or Saturday will now automatically be entered for a free prize draw worth £100,000. The result of the free prize draws will be announced on the following working day.
The Health Lottery is available in more than 20,000 independent stores.
In association with The People's Health Trust, the anticipated increase in sales generated from the new offer will help contribute to more than 3,000 local charities tackling health inequality throughout the UK. Twenty pence of every £1 ticket goes towards the charities.
To date, more than £112m of Health Lottery sales has gone towards vital health related projects throughout UK, the company said.
Health Lottery group joint managing director Martin Ellice said: "We're thrilled to now be offering our players a free chance to win £100,000 every Wednesday and Saturday with the purchase of each £1 lottery ticket on those days.
"Not only will this create more winners, but we expect to see a significant increase in money to good causes. Alongside the new £100,000 draws we plan to run other exciting free prize draws for the chance to win cars, holidays and shopping sprees."