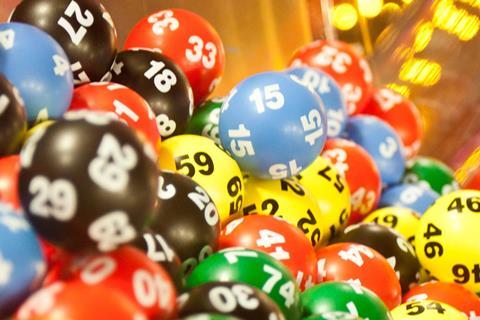 The Gambling Commission has formally awarded the National Lottery licence to Allwyn Entertainment UK following a High Court decision.
It had announced Allywn as the preferred applicant for the National Lottery licence, ahead of Camelot and other parties, on 15 March 2022. This sparked legal action from current licence holder Camelot which placed an automatic suspension on the Gambling Commission's ability to formally award the licence to Allwyn.
Fearing that this suspension would "present potentially severe consequences for the National Lottery and good causes", the Gambling Commission asked the High Court to lift it.
A Gambling Commission spokesperson said: "We will begin the important work of formally awarding the licence to Allwyn. Our priority is to continue to work to implement our decision and ensure a seamless and timely transition to the next licence, for the benefit of participants and good causes."
Despite the formal announcement, Camelot's legal challenge on the decision to award the licence to Allwyn is still going ahead.
The Gambling Commission spokesperson said: "We will also now be preparing for trial of the various claims. We remain resolute that we have run a fair and robust competition, and that our evaluation has been carried out fairly and lawfully in accordance with our statutory duties. We have taken every step possible to ensure a level playing field for all interested parties, to enable us to appoint a licensee who will engage and protect players, run the National Lottery with integrity and ensure the National Lottery maximises support for good causes and its contribution to society through further innovation and investment."
In a statement, Allwyn said: "Today's ruling is good news for The National Lottery; it enables the Gambling Commission to move forward to award Allwyn the Fourth National Lottery Licence. Mrs. Justice O'Farrell was clear that the public interest, and in particular the impact on good causes, was a strong factor in her judgment. Her decision paves the way for the transition to Allwyn, the winner of the Fourth Licence Competition, serving The National Lottery as its operator from February 2024; kickstarting a transformation programme that brings an enhanced games portfolio, new technologies, provisions for safer play, and a substantial increase in returns to good causes.
"We look forward to the Gambling Commission moving to Award and to Camelot working constructively with us to ensure a smooth handover for the benefit of players and good causes alike."
A spokesperson for Camelot said that the High Court decision would not deter it from the legal challenge regarding the awarding of the licence to Allwyn. "While disappointing, this judgement only addresses whether or not the Enabling Agreement can be signed while our case is heard. The judgment on whether the Gambling Commission correctly and lawfully awarded Preferred Applicant status is being dealt with separately. We will take some time to consider our next steps and continue to believe that we have a very strong legal case. In the meantime, we remain dedicated to maximising returns to Good Causes, building on our record performance over the past two years."