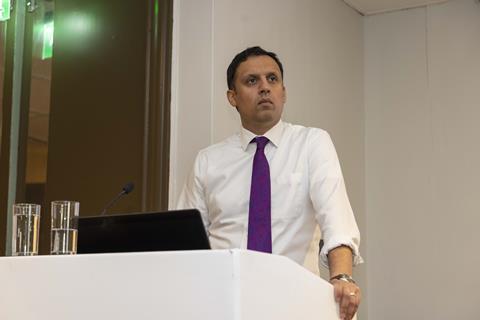 A leading Scottish politician has called for a fairer energy system as costs rise for consumers and businesses.
Speaking at the Federation of Independent Retailers Scottish trade and business conference earlier this week, Anas Sarwar MSP said the "energy market is broken".
"The large energy companies are making record profits and the system is not balanced and fair. The multi-national companies duck and dive and avoid their responsibilities," he said. "It would be a tragedy that, having got through the two years of hell caused by the pandemic, businesses now fail because of the rise in energy prices."
In February, leading Scottish retailer Ferhan Ashiq was forced to close his Day-Today store in Prestonpans, following massive hikes in energy bills. His energy bills were set to rise from £19,500 a year to £45,000 which was too much for him to be able to continue trading.
Sarwar also praised Daniel Johnson MSP for getting the Protection of Workers Act passed by the Scottish Parliament but added: "The legislation needs to be backed up, so it's not just a piece of paper. The police and the Crown Prosecution Service must work together so that people can work with freedom from fear."
He also lauded retailers for their work in their communities during the pandemic and urged more support for the sector. "I recognise the roles you played during the pandemic. You carried on working and kept your doors open despite all the risks involved – you led from the front.
"We have to recognise that retailers and their staff are on the frontline and need financial support as we come out of the pandemic.
"They also need to feel safe and secure at work - it is simply unacceptable for anybody to feel at risk, under threat or under pressure at work."