A growing number of retailers are reporting "positive" and "constructive" new working relationships with foodservice providers, as the coronavirus outbreak continues to hamper traditional supply routes.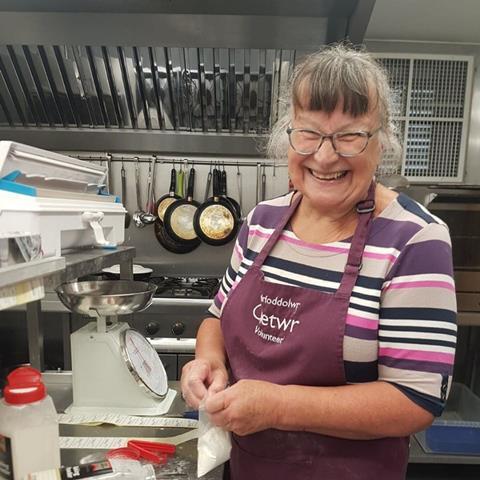 East London retailer Kay Patel is using local catering cash and carry companies to source products missing from his normal suppliers.
"The availability and service has been good," Kay told C-Store.
"They are learning very quickly what retailers want. At first they didn't have anything pricemarked but they are getting those packs in now."
Mike Dorey, owner of Eastcome Stores (Londis) in Gloucestershire also spoke highly of his new working relationship with Bristol-based fresh produce supplier Arthur David.
"They have supplied us with fruit and vegetables, compost and flour most days recently.
"They are reliable and reasonably priced, you have to stay close to product quality but overall they have been a really useful find.
"Might this alter the trading relationship between retailers and the symbol groups as our spend gets apportioned over more different suppliers in the future? It's certainly one to ponder," he added.
Karen Evens, business manager of Cletwr community store in Mid-Wales said it had also started using a local food-service provider to buy in catering-sized formats of many baking essentials such as flour and yeast.
"We are then bagging them up into smaller formats for sale ourselves. It's actually working really well, it does make you wonder if these new positive relationships and ways of working will be maintained when all of this is over, if it ever fully is," she added.
Nisa retailer Kishor Patel, whose Houghton Trading business also includes a restaurant, has also started to use a range of different foodservice suppliers, enabling him to buy certain products such as bread flour and baking powder in bulk which staff then weigh out and bag up in smallrer formats.
"A wide range of different catering suppliers have been helping us to plug any gaps that we have had in availability since the start of the coronavirus episode.
"We have used Brakes quite a lot as well as Booker with whom we also have a restaurant account.
"We have also established new relationships with three new local catering wholesalers for our fruit and vegetables and egg supplies which have been really constructive."
"The new egg supplier, in particular has been really helpful and I'd like to think that these relationships could be maintained going forward," he said.