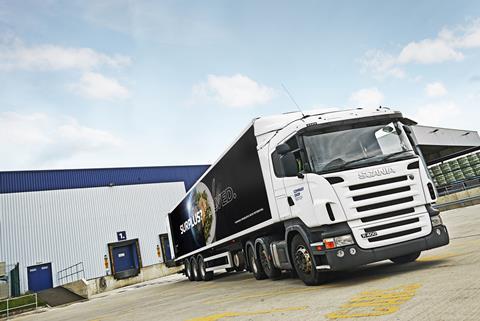 Company Shop Group has announced its latest store opening, which sees the group more than doubling its capacity in the past two years.
The store is set to open in South Yardley on 2 December, meaning the group will have increased its collective store square footage by 228% in this time.
It is the group's 15th Company Shop store across England and Scotland, and hopes to continue the company's work in redistributing surplus food.
According to Company Shop, it has redistributed more than 80 million items of surplus food and domestic products, in turn saving 28,073 tonnes of food and household goods from going to waste.
Steph McGinty, group managing director of Company Shop Group said: "As Company Shop Group's network rapidly expands, we continue to provide an unparalleled surplus redistribution solution for the industry. With discussions in Glasgow ongoing at COP26, we need to be continually encouraging more creative solutions to the biggest climate-related issues we all face, and food waste should be at the top of that list.
"The last year alone has seen us work with more retail, manufacturing, hospitality and food service partners than ever before, and we are continuing to work closely with our partners to advance our capabilities and provide pioneering solutions. As well as supporting other businesses, we have always been so proud of the ways in which Company and Community Shop stores inspire and empower the local communities in which they operate, so we are extremely pleased to have expanded in such a positive and sustained way.
"With more Company Shop and Community Shop stores in the immediate pipeline, and ongoing challenges and opportunities that are waiting to be overcome and unlocked for our industry partners, we are looking forward to continuing to provide innovative surplus solutions whilst delivering great food and products to even more individuals and families."