Loyalty schemes aren't just about keeping customers away from the competition. C-Store looks at how retailers are using them to boost spend and give back to the community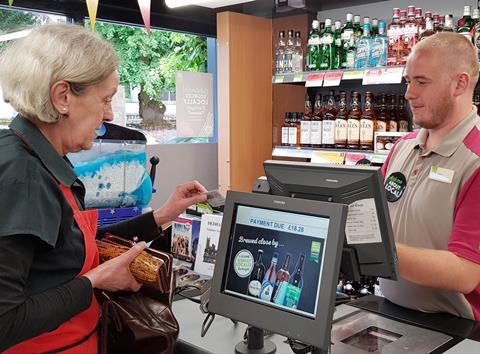 From stamp cards and rewards clubs, to recipe leaflets and coffee fobs, independent retailers are increasingly finding innovative ways to keep customers from straying to the competition.
Not only do these initiatives help stores build loyalty and stand out from the competition, but they can also have a positive impact on the bottom line, with regular shoppers encouraged to visit more often to redeem points or take advantage of a particular promotion.
Budgens retailer Guy Warner, who owns several convenience stores in the Cotswolds, has fully embraced the loyalty scheme concept, managing to build up an unrivalled relationship with local customers and suppliers through his evolving Taste Club programme which he launched 11 years ago. Today the scheme is powered by the company behind the Ubamarket app and uses both a loyalty card and mobile phone app.
"Taste Club has always been and remains our most important marketing activity," Guy explains. "The scheme has evolved a lot over the years, but we still see customers signing up daily."
About 13,000 people are signed up and the good news for Guy is that they tend to spend more than non-members.
"On average, Taste Club members spend £6 more per store visit than a non-member, which shows the success of the loyalty scheme," he says. "It gives us the ability to communicate with our most important customers and drive sales.
"At its core is the genuinely strong promotions that we offer to our members. Members appreciate receiving the offers as otherwise there would not be the level of engagement that we have."
He says there has been no drop-off in usage over the years, either. "Our promotions, particularly our monthly 'Wow deals', have a great number of redemptions so customers have definitely remained engaged," Guy adds.
Discounts are just one mechanic that the scheme uses. "We still run giveaways with free products for Taste members," he asserts, "although as member numbers increase we do have to part-fund the free products from time to time.
"Our email newsletters are also a vital communication because they serve as a memory jogger to use the app and visit the store."
Guy, who is selling four stores to Midcounties Co-operative, says the Taste Club programme has been such a success that he plans to introduce the platform in any new stores he is set to open. "Taste Club will continue with us at our retained stores and will launch in the three new stores that we have in the pipeline," Guy explains. "Ubamarket and the app will also remain a part of the overall Taste Club offer.
"An app is a vital part of a loyalty programme in today's world," he adds. "Everyone is glued to their devices so to not have an app would make a lot of what we offer in our loyalty scheme outdated."
However, Guy thinks that an app-less loyalty scheme can still work well for retailers, as long as the deals are compelling.
"Customers use both the app and the loyalty card, depending on which suits them best," he says. "Loyalty points and personalised offers can still be effective, as long as they actually amount to something and are a genuine offer. Customers aren't stupid and if it's not real and attractive they won't play.
"In today's world we simply have to know who our customers are and need to have the ability to cost-effectively and efficiently communicate with them," Guy adds. "All retailers need that capability to survive in a challenging market – a loyalty scheme is a great way to do this."
There are other benefits to having a loyalty programme running in your store, too. The data collected through Taste Club helps Guy target shoppers with the right promotions.
"As part of our loyalty scheme, we have a customer database which is hosted by our loyalty provider," he explains. "We utilise the data in determining future offers based on previous success and often reward our best customers and thank them for shopping with us."
This ethos of giving something back to the consumer is what led Mo Razzaq, owner of Family Shopper Blantyre, to develop his own Privilege loyalty programme.
Like Guy, Mo's scheme has since evolved into a bespoke app that works across his store and has been adapted over time to offer members a more user-friendly experience.
"We started off with a loyalty card but customers began to feed back that they kept losing it and it wasn't that easy to scan at the checkout," Mo explains. "That is when we went back to the drawing board and worked with a company called Velocity to launch the Privilege loyalty fob and app that we have today.
"It is a simple QR code-based scheme that is very straightforward for the customer," Mo explains. "To use it, they simply scan the barcode on their phone or fob and then they'll receive their own offers.
"It is important that we have an app and the fob, because the younger people like to have everything on their phones and the older customers prefer to scan their fob at the till," he adds.
Velocity has been working with Mo to establish the Privilege platform which fully integrates with his ShopMate epos system (provided by The Retail Data Partnership).
Like Guy, Mo garners valuable customer data from the scheme. "Privilege now works with our free in-store wi-fi, which means we can see what time members enter the store and where they travel around the shop," he adds. "A company called Dalia manages all of our data and we can track and use the information they collect to fine-tune the promotions we send out to members."
The data also shows that Privilege members spend on average £4 more than non-members (£12.69 vs. £7.99). Basket spend for Mo's delivery service is even higher at £17.99, which might explain why he has plans to tie both services together.
"We have just launched our delivery service website which covers all parts of the store including our Subway and Roxy's dessert bar, so we are keen to get people to use the Privilege scheme through this platform," he says.
Mo believes a loyalty scheme is a vital tool in helping retailers operating in today's competitive market. He says: "You need to have something that keeps people loyal to your store. Those retailers who choose not to invest in this type of thing and fail to adapt to what is happening in the market, will no doubt be left behind by the competition."
One retailer who is certainly keeping up with trends is Moira Dean, retail services manager at Premier at the Union, Dundee University. She was among the first in Scotland to forge a partnership with Yoyo Wallet, a rewards app adopted by the likes of Caffè Nero and Planet Organic.
Moira explains: "The Yoyo app runs right across the university and definitely encourages loyalty in our store," she says. "Students are rewarded for shopping with us and earn 100 points for every £1 spent on purchases made through the app.
"They can then redeem these points on drinks and food in the store, or in any one of the on-campus canteens. Even our recyclable cups and bags are included as a reward – pretty much the only things people can't claim as rewards are alcohol and tobacco."
Yoyo app users tend to buy bigger volumes and go through the till a lot quicker than other customers, Moira reports.
Not all loyalty schemes are high tech, however. Anita Nye, manager of Premier Eldred Drive in Orpington, Kent, runs two successful loyalty schemes using a stamp card mechanic, one for giving back to adult customers and another for encouraging kids to make healthy food choices.
"The stamp cards have worked really well for us," says Anita. "The adult scheme works by giving a stamp every time they spend £10 in the store. Once they have 10 stamps they get £5 off their next shop. We've had the scheme for a few years now and it definitely increases sales, because people will buy that extra item to get them over that £10 threshold."
Customers can't earn a stamp from alcohol, lottery, tobacco or mobile top-ups, but Anita says this hasn't put any of her customers off from using the scheme. "Most people use the stamps as a sort of savings account and understand why they can't just buy a bottle of wine to get one stamp," she reports.
"The only problem we had initially with the cards is that people kept leaving them at home, so now we have our own index and two boxes full of cards that we can stamp every time a customer comes into the store."
Keeping the cards in the store has other benefits: "We categorise the cards using people's first name, so it is a great way to get to know our regulars by name," Anita asserts.
"Once people get to know us and shop in the store on a regular basis then quite a few of them save their cards up until Christmas. We don't mind because it means people buy more from us throughout the year."
At least 250 people are signed up to Anita's stamp cards and that number exceeds 350 if you include the number of kids signed up to the store's snacking club, launched at the end of last year.
"Our scheme for children works in much the same way, where they get a stamp for every healthy snack they buy and if they collect 10 stamps they get one free," Anita explains.
"The snacks have to be under 100 calories and can't include any sweets or chocolate. It is as much about getting kids to eat healthily as it is about encouraging loyalty."
To increase take-up, Anita is planning to relaunch the snacking club this autumn to target kids starting at the local primary schools. She says: "We worked with schools when we first launched to make sure all the products that qualified for a stamp were able to be included in the kids' lunchboxes."
For Anita, the scheme is a low-cost way of building loyalty and giving back to the community. "The cost of setting up the stamp cards for regular customers was only about £50," she says. "The printing is really cheap and we always get a discount for creating them in bulk.
"The kids' stamp cards and club cost us slightly more to establish but even then we only spent £100 on a few banners and printing the cards. Most of the marketing is done for free on Facebook."
Such is the positive reaction to the scheme, Anita can't see why other stores won't also see a similar result.
"It's not just an incentive for people, but it also gives something back, which is great because loyalty is all about give and take really. For example, we do let people use their stamp card discounts on alcohol over the festive period, because we know people need to buy a lot more for gifts.
"That is the great thing about a card scheme," Anita adds. "Any retailer can change the mechanics of the programme slightly to suit their store and their customers."
Mo's message to c-store owners who might be thinking about a loyalty scheme is clear: "When we first started, we did a lot of homework, looked up some examples of loyalty schemes and decided that was a route that we thought could work for us," he says.
"Companies like Amazon, Deliveroo, Just Eat – they've got their own version and own way of getting to their customers. Unless we look at them and learn, we as convenience store retailers might not survive."
A recipe for success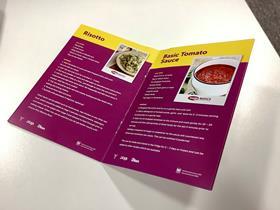 At Dundee University, the on-campus Premier store has found an effective way to keep customers loyal: using recipe leaflets.
"With my background as a chef in the Royal Air Force, I thought it would be a good idea to do some kind of recipe leaflet for the students and I spoke to the uni executive to see what they thought of the idea," says retail services manager Moira Dean.
"We had some made up and the execs were so impressed that they had them made into a proper booklet, and put one in the starter pack for every new fresher that starts at the university."
All the products featured in the leaflet are sold in the store, helping to drive traffic there.
She adds: "We also have some leaflets for people to pick up in the shop, and it is a good way to educate students that might not have cooked before.
"The recipes start off quite basic, but we don't include any ready meals because we want people to try something a bit healthier," Moira continues.
"They can still use things like cooking sauces and spice mixes and sales of these increase as a result.
"In January, we will introduce a refreshed leaflet that includes some more winter dishes and challenging recipes," she adds.
Hot results from drinks schemes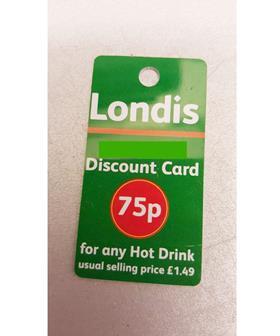 Most of us would confess to needing a caffeine fix to keep us going, and retailers are making the most of demand for hot drinks with loyalty schemes aimed at regular shoppers.
Dennis Williams, who runs Broadway Convenience Store in Edinburgh with wife Linda, has found that a fob scheme on coffee-to-go is a canny way to keep customers loyal.
He says: "The coffee fobs work really well. Before we had the fobs and our new coffee machine, we didn't really sell lots of coffee, but now customers will come in almost every day for it."
The store's bean-to-cup coffee is competitively priced at £1 per cup, but coffee fob holders can get their beverage-to-go for just 79p. Dennis says this mix of value and quality really appeals to his customers.
"We knew we needed to change when an Aldi opened up down the road so coffee that is tasty and well-priced is really important," Dennis asserts.
"Customers feel rewarded when they have a fob and the Premier branding is a big draw."
He adds: "Sales of the coffee go hand in hand with our food-to-go so not only do people with fobs stay loyal to us but they also buy other things."
Dave Hiscutt, manager of Londis Westham Road in Weymouth, Dorset, also gives discounts to customers who regularly buy hot drinks.
Londis-branded fobs in his store work across five south of England sites owned by Steve Bassett, and allow shoppers to get a coffee or tea at half price (75p).
The next step for Dave is to link the scheme with his recently-opened dessert bar. He says: "Whether we do vouchers that give a 50% discount on cake, or run regular giveaways when people buy a sweet treat and a hot drink together, it should all help to establish the dessert bar alongside our drinks machines and encourage loyalty."
Providing a taste of home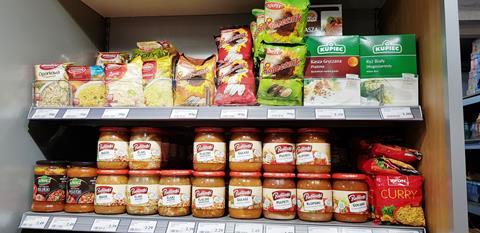 Along with formal loyalty schemes, simply offering a niche range that customers can't get elsewhere can ensure they stay faithful.
Costcutter Huntingdon in Cambridgeshire is offering world foods which are helping to build loyalty.
Manager Craig Woodhams says: "We have a lot of people from different nationalities in our area so our world foods section is really important. It makes customers smile when they see it because they can get products that are familiar to them, but can't be found elsewhere."
He adds that labels printed in Polish and Romanian also mean Eastern Europeans don't have any difficulties reading the labels.
"We listen to what our international customers want and have to go directly to the manufacturer to get some products," he says, "but it's worth it."