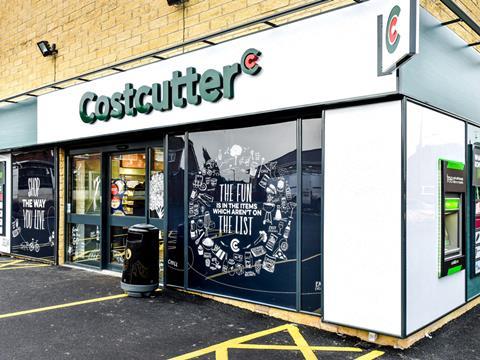 Bestway Wholesale has extended the supply agreement between the Co-op and Costcutter until 2026.
Bestway announced the acquisition of Costcutter on Friday 18 December for an undisclosed sum, subject to Financial Conduct Authority approval.
The supply deal had another two and a half years to run, raising concerns among independent retailers over own brand offerings, however this extension will see the arrangement run until 2026.
Under the terms of the existing Costcutter supply contract with Co-op/Nisa, Nisa will continue to supply Costcutter stores.
Bestway Wholesale managing director Dawood Pervez said the extension agreed with the Co-op is a further illustration of how Bestway intends to support its retailers and explore collaborative opportunities to benefit all parties:
"We know that the Co-op/Nisa supply contract is important to our CSG retailers, and we are delighted to announce this extension, which will give additional reassurance that there is no operational change once CSG becomes part of the Bestway' family.
"It means that Costcutter retailers will continue to benefit from access to the same range they have today, including a fresh offer that is right for today's convenience shopper, as well as the Co-op's Own Brand range".
Pervez alluded to some "exciting opportunities ahead that will stem from the collaborative partnership between Bestway and the Co-op".
"Today's market is all about adapting with agility to ensure independent retailers can maintain the momentum gained over the past year, and we will be working collaboratively to understand how we can drive further value-add and help convert lifeline shoppers into lifelong shoppers.
"But it is important first step for us that we reassure our retailers and they see that we have their best interests at heart. We know that the existing product range works well for CSG through its current supply agreement with Co-op/Nisa and have taken steps to ensure that our retailers can have trust and confidence in the fact that their product range is not about to change.
Mike Hollis retail director for CSG added: "It is excellent news for our retailers that the Co-op/Nisa contract will continue to run for the next five years. It allows us to offer an exceptional range with over 13,000 lines, all price checked weekly by CSG to remain competitive. The award-winning Co-op Own Brand range continues to attract shoppers and increased basket spend while providing great margin.
"For retailers we can now offer the perfect combination to drive their sales and growth: the scale of Bestway, the industry-leading retail offer and support provided by CSG, and Co-op/Nisa's range and supply. This positions CSG as the ideal Symbol Group partner for any independent retailer."