Many retailers balk at the idea of working with third party delivery platforms due to the extra costs involved, but for Ajay Singh Rhoud it's all part of the plan.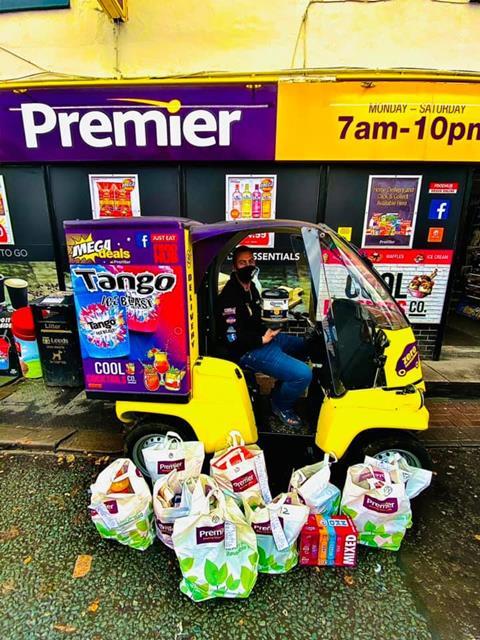 When Premier Morley in Leeds was refitted at the beginning of the year, the main focus was to branch out into food to go (FTG) and home deliveries. It was agreed that his Dad, Jazz, would handle the traditional side of the business, while Ajay would manage the new food and drinks to go areas.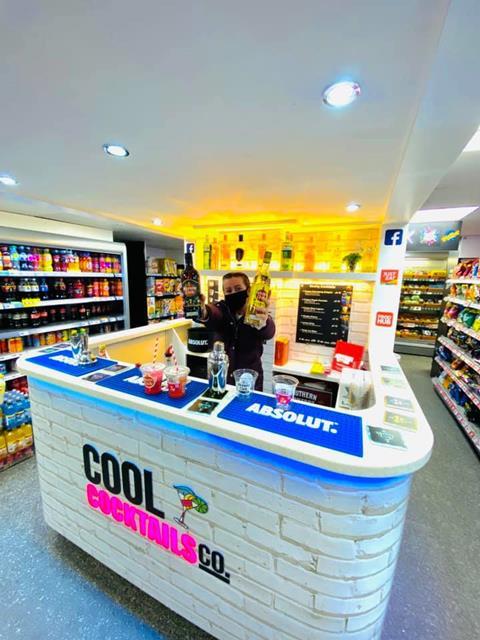 You may have already read about Ajay's in-store cocktail bar, which launched earlier this month. With its white brick-style frontage and colour-changing lights, the new bar, which serves cocktails and alcoholic slush for off-premises consumption, is most definitely a talking point.
But this is just the latest in a long line of exciting changes that the store introduced in 2020. "We started our refurb in Dec/ Jan," explains Ajay. "Luckily, we had everything installed before lockdown, which helped matters." The store installed a large Vape Station range, takeaway pizza courtesy of Chicago Town, Fizzee slush, F'real, Tango Ice Blast and a Cool Desserts Co. dessert bar serving up waffles, milkshakes and ice cream. "One side of the shop looks like Blackpool!" grins Ajay. "You walk in and think wow!"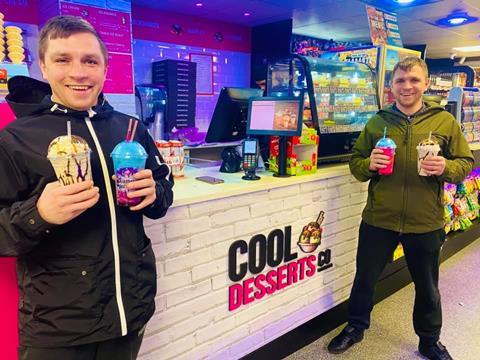 The desserts offer healthy margins of 40-50% and the area provides great in-store theatre. "We always have the smells going and it looks attractive," he says, noting that customers often indulge themselves on impulse. "People see it and think they'll get waffles or a milkshake."
Before lockdown, the store also launched a home delivery service through Zeus Labs via the store's Facebook page. It was an instant hit and other delivery platforms quickly became interested. "Just Eat came to me and said they'd seen me on Facebook," says Ajay. "To start with we were a bit reluctant as they take quite a big percentage." The firm charges a one-off joining fee of £295 (ex VAT), and a commission of 14% (ex VAT) per order. But Ajay decided that the lure of reaching more customers was a risk worth taking. "They gave me a good deal and the more streams you use, the bigger your customer base."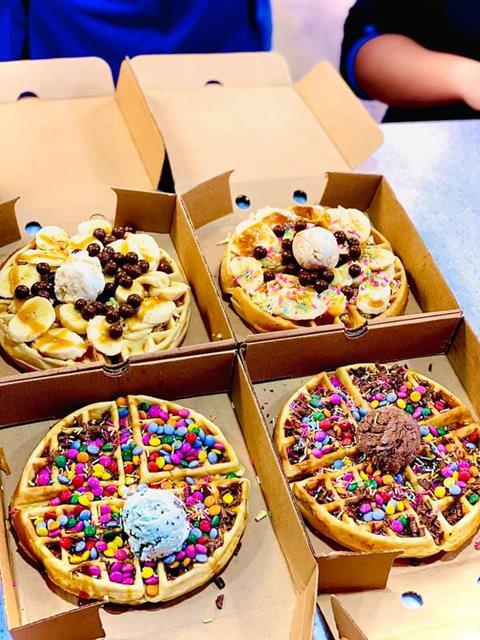 The store was forced to halt hot FTG production for a few weeks during the first lockdown because of social distancing requirements, but the advantages of signing up to well known delivery platforms quickly became clear when it started back up again in July. "We introduced Rollover hotdogs when we relaunched," says Ajay. "We did a deal on Just Eat and online Buy One Get One Free - and we sold 150!"
The store is currently averaging 50-70 deliveries on a weekday and "past the 100s" at weekends. "Since we've been on Just Eat and online we're pulling in £2-3,000 a week," he says.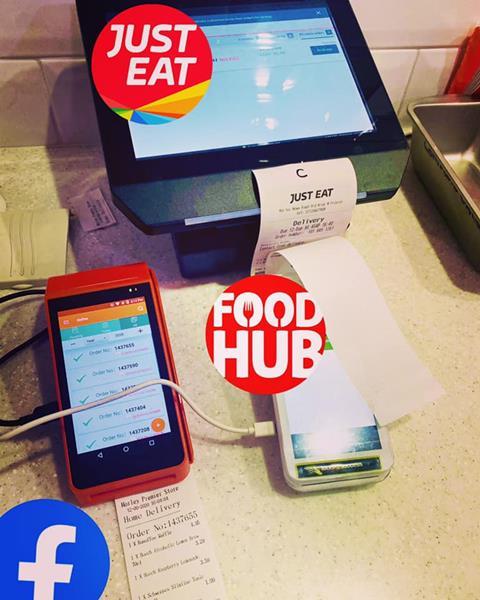 Premier Morley's offer is also on FoodHub, which charges a fixed rental, rather than commission per order, and Ajay is keen to cast his net wider still by signing up with more delivery platforms. "I'm really passionate about it," he says. "I've said to my old man: you don't need three or four sites any more. You can just master it here. Having the delivery service and food to go, we could do the same as two shops."
He plans to sign up with Deliveroo and Ubereats in the coming weeks. "My target is to go on five platforms by the end of the year - if you expand your platforms, you're reaching more customers," he says. "We'd never have dreamed of having that many customers. Some retailers won't want to part with the commission, but you'd never have got the customers otherwise."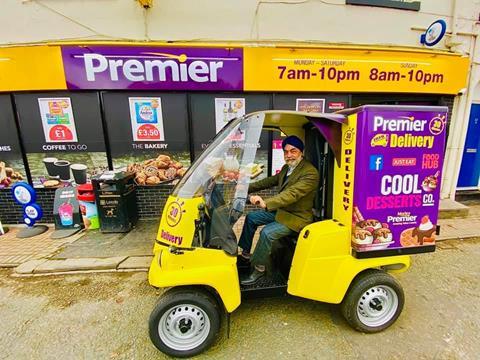 He observes that people spend their money much more readily online. "You can go wild with online spending," he says. "We've been inundated with deliveries in the past."
While food and drinks to go make up a lot of delivery orders, the store also delivers traditional groceries and prides itself on a 30 minute delivery time.
The whole family is onboard to help out. "My mum, dad and brother, plus the rest of the team, are all trained to pick a delivery from the store or our fast pick room," says Ajay, noting that speed is the name of the game. "Our delivery time is our USP," he says. "We don't mess about - bang it gets picked, bang it goes out. Our fast pick room holds our top 100 lines that we know sell based on a sales report. It improves availability."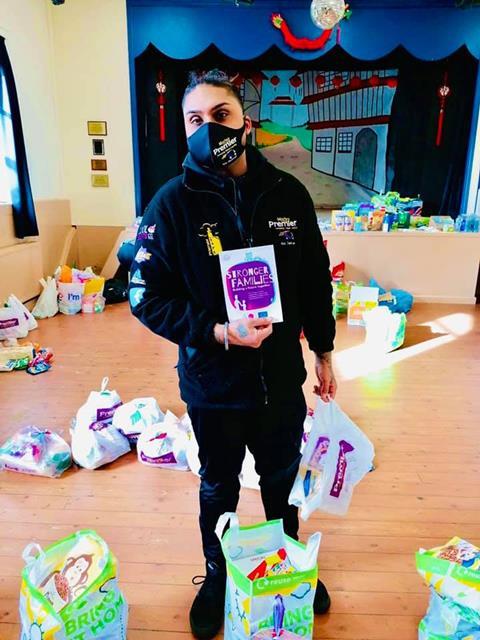 As well as taking individual orders, the store completes a lot of deliveries for residential homes and people with special needs in facilities. "Their carers ring us and do phone orders," says Ajay. "The service genuinely helps people out."
The store even teamed up with mental health group MINT (Men In Need Together) over half term and helped deliver food around the local area to those in need.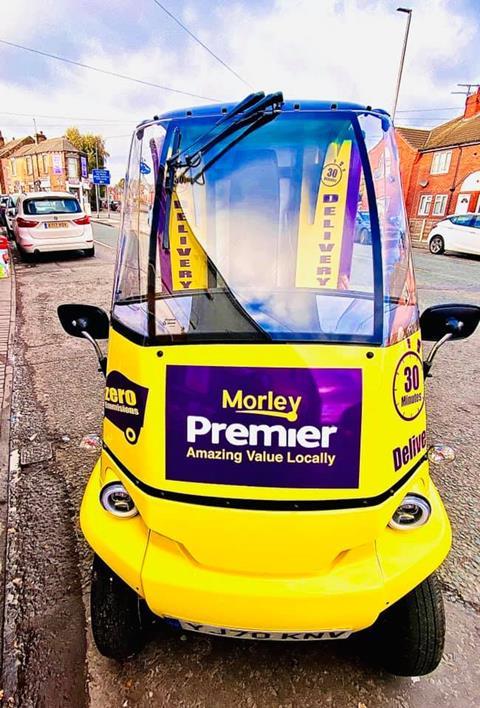 What's more, the store has upped its sustainability credentials with 'Premier Paxter', an electric vehicle, which has been branded up to further publicise the store's offer. "It's green and it's efficient," says Ajay.
The pace at which the store is evolving may be exhausting for some, but Ajay is buzzing. "I've never wanted to do boring stuff," he says, "I can't sit still - I like a challenge!"