CJ Lang looks to the future with new energy as the new management team, led by chief executive Colin McLean, has several new initiatives in the pipeline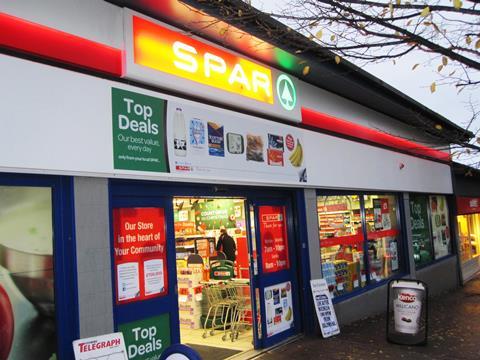 While the pages of this publication and website have carried much news and information in recent years about new stores and initiatives from Spar regional distributors Blakemore's, James Hall, Hendersons and Appleby Westward, the Scottish branch of the family - CJ Lang - has been, well, a bit quiet.

The company has a large and well-functioning warehouse, which for years has been ably distributing products to its network of company-operated and independently owned Spar stores across Scotland. Turnover is significant, and the business has been profitable. But innovation? Dynamism? Excitement? Maybe not.

The company's latest financial results for the year to 30 April 2018 are broadly similar to the figures for previous years and show why CJ Lang has acquired the reputation as something of a sleeping giant in the convenience industry. Turnover was down 1.3% at £183.1m, with EBITDA profit of £4.2m. Kind of okay, but not really exciting.

But perhaps things are about to change. A new management team is in place, with Jim Hepburn as company chairman, Colin McLean as chief executive and Craig Tedford as finance director, and with them has come a new determination to see CJ Lang as a credible, dynamic and consumer-focused part of the retail industry in Scotland.

Meanwhile, a strong summer performance, buoyed by the warm weather, has seen like-for-like sales up by more than 3% since then across both independent and company-owned stores, with that momentum being maintained in the autumn. And the company is confident of further growth as new initiatives and restructured operations come on stream.

The first thing to do with a sleeping giant is to wake him up, and the management team has tried to inject some new energy into the distributor. A number of other personnel changes have taken place across the business, senior staff are more visible out and about in stores, and a new procedure of daily reports keeps everyone on their toes.

In the words of Hepburn, there is a lot more "pace" to the business now.

"We've been accustomed to year-on-year declines, but now we are no longer managing a decline, and you can see the positive impact that has on people. Our independent retailer customers probably viewed us as a bit sleepy, a bit behind the times maybe, but now they are asking us: what are you doing in your stores that we can use in ours?"

Focus on price

One example of change is a new initiative designed to create an altered price perception among shoppers, featuring keener retail prices on about 50 key lines such as milk, bread and big alcohol brands, which went live earlier this year in a trial group of 17 company-owned stores.

The scheme, which is backed by leaflet drops, in-store pos and bold new exterior window graphics, has already delivered footfall increases and, as a consequence, profit growth at the participating stores when compared with a monitored "control" set of equivalent stores in the group.

More pace is also being injected with a trial of shorter lead times for order turnarounds, including next-day deliveries, and a further job of work to "fix the range", in the words of McLean.

Central to the future direction and strategy will be food to go, where former Scotmid and David Sands expert Stephen Brown - another recent recruit - has started work on building a new proposition.

"To date we haven't had the right execution for food to go, so we'll be looking for more consistent delivery of coffee, bakery and hot food," explains McLean. "We'll be looking at a modular approach, starting with identifying a minimum credible offer, and then build it from there."

Further rationalisation is also taking place among the company-owned store estate, with eight stores (in Invergordon, Troon, Aberdeen, Gretna, Dumfries, Dundee, Ayr and Carnoustie) earmarked for disposal and already on the market, but there are three new future-proofed outlets already in the pipeline for development, to add to other recent openings such as the new store in Halbeath, which has been trading since March.

All of the change and excitement has not gone unnoticed in the independent retailer community of Scotland, and McLean claims that they have both "ambitious recruitment targets" and a "strong pipeline" of independent retailers interested in joining Spar. "We are back, and we are credible," he adds.

Next year will be a big one for CJ Lang in more ways than one, as it will be celebrating its centenary in 2019, and will mark the event with a number of special events including a trade show in St Andrews (with a special focus on food to go) and sponsorship, through Spar, of the European Athletics Championships in Glasgow. So perhaps the company will no longer be bringing up the rear, but instead striving to get to the winning line first.