The Welsh government is to push ahead with plans to remove Small Business Rate Relief (SBRR) from ATMs in April.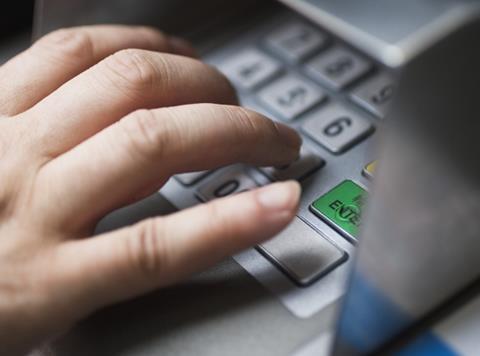 The Association of Convenience Stores (ACS) said it was "disappointed" by the decision, which would "put even more pressure on access to cash infrastructure".
The decision follows a consultation launched by the Welsh Government which sought views on the Non-Domestic Rating (Small Business Relief) (Wales) (Amendment) Order 2019 and the provision of free-to-use ATMs and access to cash in Wales.
ACS chief executive James Lowman said: "We are disappointed with the Welsh government's decision to remove rate relief for ATMs as this will put even more pressure on access to cash infrastructure, especially considering the National Assembly Economy, Infrastructure and Skills Committee's access to banking inquiry recently called for Welsh Government action to support access to financial services through ATMs.
"The convenience sector is becoming increasingly important in providing essential services such as ATMs to their local communities and policy making should support retailers in providing access to local services."
Findings from ACS' 2020 Welsh Local Shop Report revealed that 48% of convenience stores in Wales host a free to use ATM and 100% of stores accept cash as a payment method.
The report also found that 76% of customers pay with cash and consumers cite ATMs as one of the most important services offered by convenience stores.
The Welsh Government intends to finalise and implement the Order in time for changes to take place from 1 April 2020.