Uber Eats has partnered with Coca-Cola, Nestlé, Walkers Crisps and Pepsi to offer free delivery on orders from convenience stores on its platform.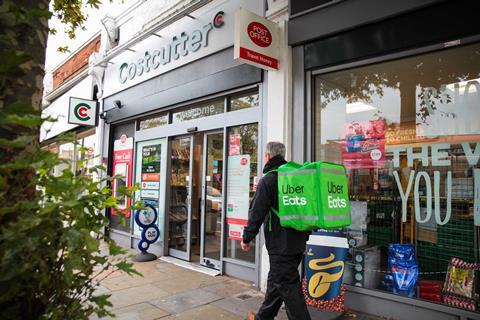 The food delivery offer is available through more than 600 UK c-stores, including Costcutter, Londis, Select & Save, and Bargain Booze stores, until at least 24 April.
Uber Eats has also waived the fee for all new stores signing up to the app, and is offering contactless delivery to protect customers and couriers.
Toussaint Wattinne, Uber Eats UK general manager, said: "We want to play our part and help people get the food they need delivered directly to their door during this difficult time.
"With over 600 convenience stores on Uber Eats, we hope that this free delivery will help people across the UK and are extremely grateful to our partners for their support."