As the UK market opens back up post-pandemic and online retailing grows, click and collect is regaining importance as a key convenience store service to busy consumers on the move… and Post Office has signed some significant deals to take this service to a new level.

Changing consumer habits have resulted in huge growth in online sales over the past two years, in particular, with UK shoppers set to do even more of their shopping online in the years ahead.
According to a report by Edge by Ascential, 38% of UK retail sales will shift to online by 2026, up from 21% in 2019, as retailers invest to give a better fulfilment experience to customers, offering faster delivery or simply convenience.
Before the Covid-19 pandemic, the 'click and collect' market in the UK had been growing at 14% a year. While this service dipped during pandemic lockdowns, as people opted more often for home delivery, now, as normal working patterns return and fewer people are at home every day when their parcels are delivered, demand for click and collect is expected to rise once more.
Indeed, according to a study by Deloitte, "click and collect is a consumer trend that will likely stick post-pandemic" and this means retailers will need to continue to keep up with evolving consumer preferences. "Understanding consumers' motivations for safer, more convenient, and affordable solutions will be of paramount importance in order to innovate for the post-pandemic future," it adds.
Over and above the convenience factor, which can build loyalty with existing customers, offering a click and collect service also provides convenience retailers with an opportunity to attract new customers to stores, enabling them to potentially benefit from both greater awareness of their overall offer and boost their sales, as first-time visitors discover what the store can offer.
In short, the click and collect market will continue to be an important part of the convenience store offer to increasingly time-strapped consumers.
How Post Office can help
In addition to its long-standing relationship with Royal Mail, in 2021 Post Office secured new agreements with two of the UK's strongest delivery companies, DPD and Amazon, enabling parcels to be delivered directly to its branches and providing a quick and convenient location for people to collect their purchases.
Customers making a purchase online have the option to choose their local Post Office as the collection point for their parcels. They are delivered directly to the Post Office branch and the postmaster processes customer collections at the counter.
A trial with Amazon began in March 2021 in 200 Post Offices and more than 2,000 branches now offer this service. The agreement with DPD followed in August 2021, with around 250 branches initially offering the service, rising to around 1,500 by the Christmas peak.
So, by the Christmas period 2021, more than 3,100 Post Office branches were able to offer a click and collect service with DPD and/or Amazon.
These new agreements mean the Post Office has opened up its network to external carriers for the first time in its 360-year history, as previously it only had an agreement with Royal Mail Group for parcel collections at branches. This strategy will help ensure the future sustainability of the Post Office network, provide an innovative offering to consumers in the fast-growing parcel market and drive footfall for postmasters – and also to the high street more broadly.
In 2022, Post Office will be rolling out these new click and collect services more widely, with the aim of reaching 6,000 branches this year, and will continue to work both with these and with new players in the e-commerce market to grow the range of services it offers its customers, keeping Post Offices as the preferred place for online shoppers to collect their parcels.
Bringing in new faces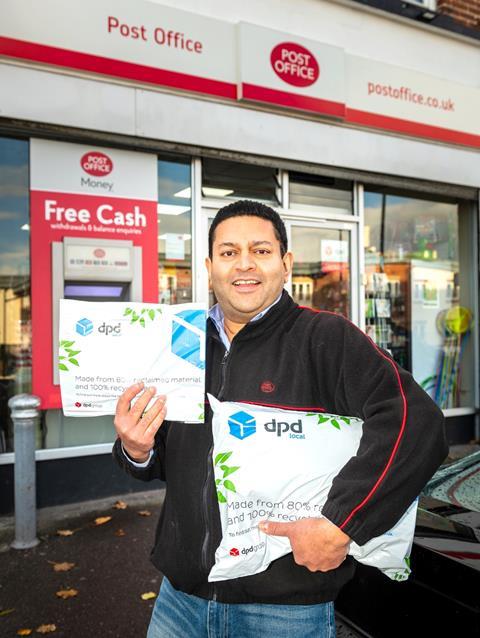 Midanbury branch near Southampton was the first to offer the DPD service in August 2021.
Postmaster Ashok Banga says: "We welcome all new business through our office. The additional footfall is much-needed for not only my branch but for the network. We need more carriers on board to show our local communities how important the Post Office network is and to illustrate trust, loyalty and community spirit.
"It's bringing so many new faces into our branch and, most importantly, the younger generation. I am really excited to be able to accept parcels from customers for these carriers. It's great for our network."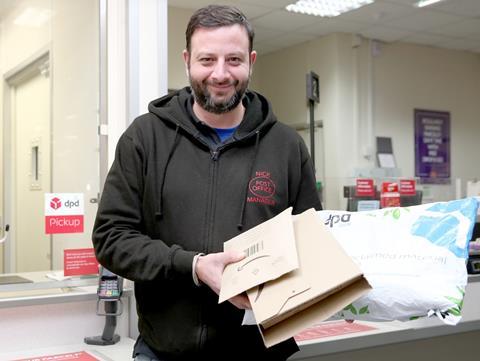 At Stratford-upon-Avon Post Office in Warwickshire, branch manager Nick Singh says: "I feel it is a great opportunity to become a one-stop shop for parcels. It is a lot easier for customers as they can come and collect several parcels at the same time from the one place.
"It's great to be part of this new service."
Find out more about opportunities to run a Post Office here.