One Stop Franchise has experienced major developments in recent months, with this trend set to continue as it pursues ambitious goals for the future. The business is looking to recruit a lot more stores and has exciting plans to enhance its partnership model, as One Stop explains.
Scale of range, promotions, and innovative POS
Over the year the franchise has worked with all store sizes and formats, ranging from 1,000sqft to 2,900sqft. The business aids its franchisees with the latest industry data, trends and trialled lines, offering a competitive edge through new ranges and promotions.
Customers can expect an increase in new and relevant products and promotions, including the Firepit BBQ range, retailing at two for £6, and the frozen meal deal, which includes one main and two sides for £5.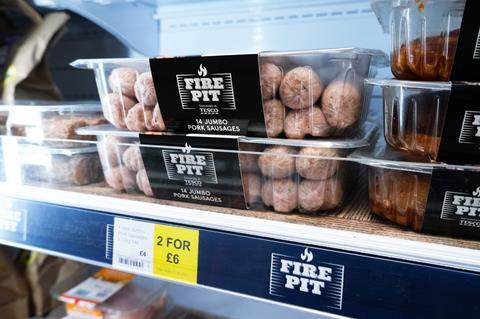 Promotional activity remains vital to build and maintain customer loyalty, with price and value for money being a strong influence in customer choice. Promotions are a key offering for One Stop, with up to 500 products available on multi-buy deals across beers, wine, spirits and confectionery, as well as four-week promotional cycles, changing every two weeks.
Franchisees can also benefit from One Stop's own-label and Jack's range to provide customers with a good, better, and best approach to range and pricing.
To accompany these amazing deals, franchisees are always given a free of charge point of sale (POS) kit with guidance on how to successfully activate them. Customers are drawn into the store with outdoor promotional banners and encouraged to make purchases through exciting promotions.
Latest technology
One Stop has recently invested millions of pounds to improve efficiencies and save staff time with a brand-new electronic point of sale (EPOS) system, provided to all stores at no extra cost. The system will control all front-end operations such as cashing and reporting.
Franchisees can source local choice products and have it included centrally in the system. One Stop has also invested in wireless internet for stores, ensuring real-time performance and improved efficiency. The best-in-class platform provides an exciting roadmap for future developments.
The company has worked hard to future proof its stores. These efforts include trials of self-checkouts as part of a wider technology upgrade being carried out across the entire estate, providing insight into how such systems will fit within various store formats and shopping missions.
One Stop is also introducing a digital package for franchisees to enhance store visibility online in their local area. Using the online data management tool Yext and the expertise of a specialist digital team, retailers will get boosted posts and targeted ads highlighting the amazing in-store products and promotions, as well as analytics and data reports.
Pioneering support
"The support mechanism with One Stop is great," says Yasmine Mohammed, a One Stop franchisee in Stoneyburn. "They use their knowledge and data from stores to provide excellent guidance and execution.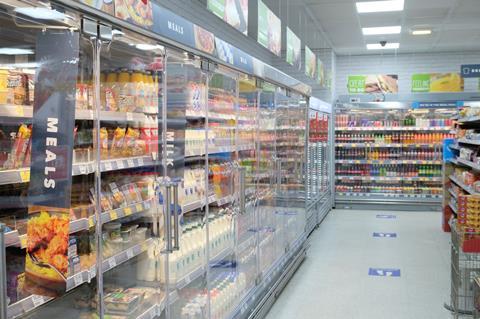 "One Stop is good at realising market trends and does this fast – we get planogram changes several times a year. This means we are resourceful with what we stock, we trust that it's going to sell and everything on the shelves has a purpose. As a result, we have seen reduction in waste and a huge impact on sales."
She added that as her store is predominantly female-run, the staff have appreciated the delivery process, which is "incredibly smooth" and straight to the door. This includes chilled deliveries six days a week, with no minimum orders.
"We don't lose freedom with a franchise, we gain knowledge, support and trust," Mohammed said. "We get the right range for the store and the option to bring in local lines – it's a lot more systematic."
To find out more about how One Stop Franchise can help support and grow your business visit https://openaonestop.co.uk/contact-us/, phone 01543 363 003 or email joinus@onestop.co.uk. Readers can also access more information on Twitter or LinkedIn