With a record number of retailers moving to Nisa Retail last year and those investing in new and upgraded stores enjoying average sales uplifts of 12%, there never has been a better time to join us.
For more than 40 years we have worked with independent retailers, helping them to grow their businesses through a comprehensive support package. And now part of the Co-op group we are even better placed to do that, making greater investment in price and promotions and improving our offer to partners. We also enjoy increased buying power and a broader product range.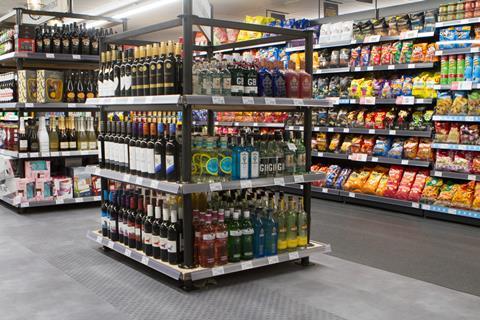 Nisa's flexible model provides its retailers with an unbeatable breadth of range of more than 13,000 SKUs. The inclusion of more than 2,000 Co-op own brand products across all categories, offers a recognised, quality brand for shoppers and good margins for retailers. Nisa's own award-winning own label range, Heritage, is also available, providing even more choice with quality products at affordable prices.
Case study: Harry Ahmed, Nisa Local Greenock
"The main thing that attracted us to Nisa was the range, particularly the fresh options, but also the Co-op branded products. Nisa's pricing structure was also the best we saw, and it is also the most modern looking fascia out there.
"Opening just before the coronavirus hit was a huge challenge but Nisa were there to support us through it. They have been in contact regularly to assist us and have been great at maintaining stock availability. Now we are thinking about the future of the store and again Nisa have been really helpful."
A major development to Nisa's already compelling offer has been the roll out of Co-op own brand which has been a big success and has included Co-op's extensive festive product range and the innovative plant-based GRO range. Over 90% of Nisa retailers stock Co-op own brand and our partners in the Republic of Ireland also benefit, as the range is not sterling price marked.
Nisa's promotional alignment with Co-op has also given retailers access to sector-leading deals, with promotions including lunch meal deals, the popular £5 freezer filler deals, Super Saver Deals and more.
Nisa provides a complete retail support package comprising a strong retail focused team, a staff training facility and a comprehensive marketing package incorporating social media and PR support, bespoke leaflets, point of sale material, a personalised Nisa FM radio network and national advertising.
Alongside our bespoke EPOS solution, Evolution, our latest technology offering is a new mobile app which launched in June 2020. Free to download from the Apple Store and Google Play, it offers many advantages to retailers making it much easier to trade with Nisa and has been well received and widely adopted by Nisa partners.
We know community involvement is key to independent retailers and Nisa partners can support local good causes through Nisa's Making a Difference Locally charity. To date more than 12,000 donations totalling around £9.5million have been made across the UK and Ireland.
Contact Nisa for details by phone, through the website or on Twitter.