When restrictions were brought in to minimise the spread of coronavirus, life in the UK changed dramatically overnight.
Eight weeks later, and some of the behaviours that seemed strange at first have become routine.
While we all hope things go back to normal as soon and as safely as possible, we can be pretty certain of some long-term changes in consumer behaviour, which suppliers and retailers must adapt to.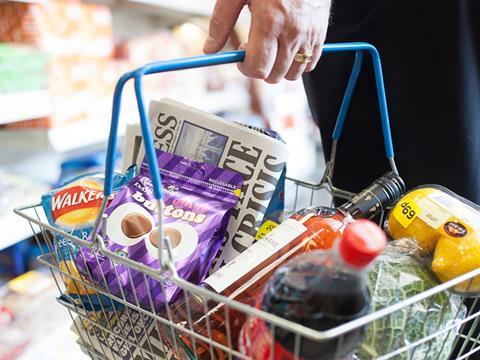 A preference for shopping local
The 'big shop' made a comeback in early March[1], in line with government guidance that states consumers should limit their shopping trips.
But now that many have filled their cupboards with essentials, top up missions are returning[2], with the importance of a handy location being the top store choice driver[3].
Nearly half of Brits have been shopping at local, independent stores more regularly than they did before the coronavirus outbreak, partly to avoid crowds and queues at the supermarket, and also because they're keen to support local businesses[4]. And average spend per visit is up[5].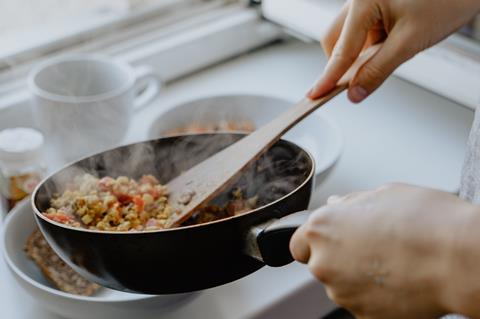 More people eating and drinking in the home
With more people consuming food and drink in the home, there has been an increase in demand for bigger packs, such as large plastic bottles and multipack cans of soft drinks. This trend has prevailed throughout the lockdown period, with a shift to people buying more products to drink later[6].
Larger packs deliver volume and value for money that shoppers are looking for, and are ideally-suited for the estimated rise of up to 38% in at-home consumption occasions each week[7].
It's important to remember that as lockdown measures begin to ease in the coming weeks, retailers should begin up weighting their on-the-go soft drink formats (500ml bottles and 330ml cans) again, as more shoppers look for refreshment while out and about.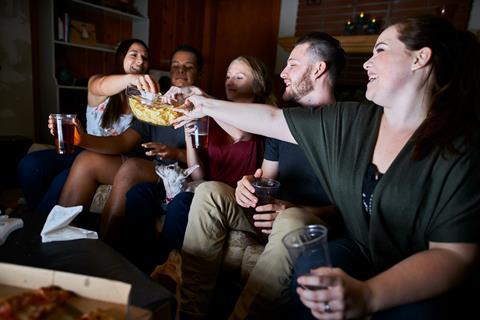 Appetite for treats with an eye out for value
With many stuck at home and some with relatively little to do, people are looking for special moments to enjoy – whether with people in their household, or virtually with other family and friends.
This has seen nearly half saying they have snacked more than usual in the past few weeks[8], and has led to an increase in sales of everyday treats like crisps, chocolate, biscuits and carbonated drinks[9].
At the same time, research shows shoppers are planning to focus more on saving money in the next 12 months[10], which is understandable considering 75% of households report that their income has reduced since the coronavirus outbreak started[11].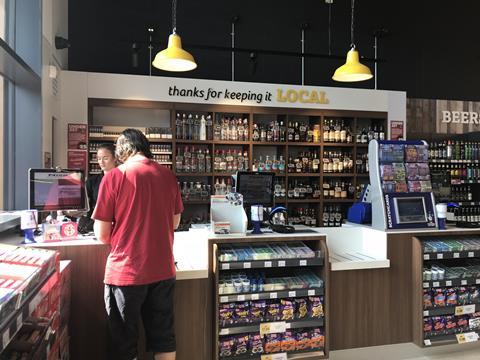 Opportunity for retailers
The coronavirus crisis has highlighted the critical role convenience retailers play in communities, as people increasingly rely on local stores for both essentials and treat purchases.
Combined with consumers' demand value for money, larger pack formats and for small uplifting treats like snacks and soft drinks presents a real opportunity for retailers when it comes to price-marked packs (PMPs).
PMPs offer visible value, reassuring shoppers that they can get the products they want, without being overcharged[12]. In fact, price mark packs account for over 60% of total soft drink sales in independent and symbol convenience stores [13].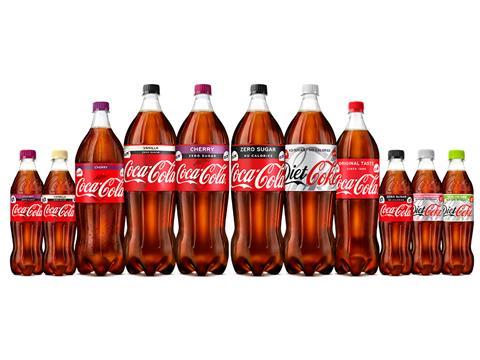 New PMPs from CCEP
This month, we're reducing the recommended price points for our range of PMPs across our much-loved colas portfolio – which includes the number one soft drink in GB[14] – to help retailers respond to demand for larger pack formats.
1.75l bottles of Coca-Cola Zero Sugar – including the popular cherry and vanilla-flavoured variants – and Diet Coke are now available in a £1.75 PMP, and 1.5l bottles of Coca-Cola Original Taste and Coca-Cola Original Taste Cherry are now available in a £1.95 PMP.
Our 2l bottles of Fanta and Dr Pepper are also available in a £1.89 PMP, with our 2l Sprite PMP available at £1.69.
And with 'little and often' and impulse shopping trips likely to become more common again when lockdown restrictions are eased, we've made our on-the-go 500ml bottle PMPs more appealing, too – to catch shoppers' eyes at the front of the store.
500ml bottles of Coca-Cola Zero Sugar – again, including cherry and vanilla flavours – now come in a £1 PMP, as do Diet Coke Sublime Lime and Diet Coke Twisted Strawberry.
Our 500ml bottles of Fanta and Dr Pepper also come in a £1.15 or two for £2.20 PMP, with the Sprite 500ml PMP available at £1.
As always, the recommended prices on our PMPs are intended only as a guide for retailers and they are free to set prices as they wish. Plain packs are also available.
Sources
[1] IGD ShopperVista; Base: 532 shoppers, 1-14th March'20, 374 shoppers 15-21st March'20, 147 shoppers 22-28th March'20, 247 shoppers 29th Mar-4th April'20, 284 shoppers 5-11th Apr'20
[2] IGD ShopperVista; Base: 532 shoppers, 1-14th March'20, 374 shoppers 15-21st March'20, 147 shoppers 22-28th March'20, 247 shoppers 29th Mar-4th April'20, 284 shoppers 5-11th Apr'20
[3] IGD ShopperVista; Base: 970 shoppers, March'20, 382 shoppers 1-11th Apr'20
[4] Finder.com – Shopping in a Coronavirus World (May 2020) https://www.finder.com/uk/shopping-deals#corona-paper
[5] The Retail Data Partnership
[6] Nielsen Value Growth 4 week ending 18.04.20
[7] Kantar, Worldpanel Usage division, 25th March 2020, How will Covid-19 impact our eating habits?
[8] HIM Lockdown and Snack Up: How UK Consumers' Snacking Habits Have Changed This Month – APRIL 2020
[9] HIM Lockdown and Snack Up: How UK Consumers' Snacking Habits Have Changed This Month – APRIL 2020
[10] IGD ShopperVista; Base: 532 shoppers, 1-14th March, 377 shoppers 15th-21st March, 147 shoppers 22-28th March'20, 247 shoppers 29th Mar-4th April'20, 285 shoppers 5-11'Apr'20
[11] IGD ShopperVista; Base: 532 shoppers, 1-14th March, 377 shoppers 15th-21st March, 147 shoppers 22-28th March'20, 247 shoppers 29th Mar-4th April'20, 285 shoppers 5-11'Apr'20
[12] HIM Focus on price-marked packs 2018
[13] AC Nielsen MAT Total Soft drinks independents and symbols w.e. 21.03.20
[14] AC Nielsen, Total GB, Value, MAT w.e. 21.03.20

Coca-Cola Europacific Partners is one of the world's leading consumer goods companies. In GB, it manufactures and distributes some of the leading soft drinks brands, including Coca-ColaTM, Fanta, Monster, Schweppes, GLACÉAU Smartwater, and Costa Coffee RTD. It is committed to being a responsible supplier, supporting healthier lifestyles and a healthier planet. Its sugar reduction journey has seen it reduce sugar across its portfolio and now two-thirds of its volume sales come from low or no sugar soft drinks. This means that 86% of CCEP soft drinks will be HFSS compliant come October 2022[2]. CCEP has also pledged to reach net zero by 2040, all its bottles are 100% recyclable and its 500ml bottles are made with 100% rPET (excluding caps and labels). For more info: My.CCEP.com
View full Profile