Jonathan James, director of James Convenience Retail, says impulse Easter products are performing well across his stores, which mainly trade under the Bargain Booze Select Convenience brand.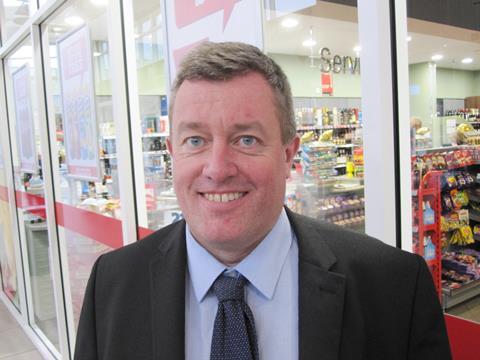 He says: "We worked hard on the seasonal Easter range and brought it in during the first two weeks of January. Our team got their heads together and looked at what performed well last year. We've introduced more lines of filled impulse products - Cadbury's Mini eggs and Crème eggs and Lindor chocolate – and have seen a 32% gross [uplift] year-on-year.
"There are no standout heroes; we just made sure we got plenty of them in and put them in the best place for impulse purchases – near the counters and on really strong gondola ends. Family and friends are all telling me they're eating healthier but they all still want to treat themselves. An Easter egg is a treat. If you've got the treat in the right place, I think impulse will always sell."
SUCCESSFUL NPD
"The relaunch of the Cadbury Bournville Old Jamaica, Rum and Raisin dark chocolate bar in January, rum and sold particularly well."
Mondelez International resurrected this Cadbury 1970s classic in January, on a permanent basis, 10 years since it was last on sale. Old Jamaica has made several appearances as a limited edition over the last 50 years. It was relaunched as part of the CDM 'Classics' range in 1987 and again as part of the 'World of Chocolate' range in the mid-1990s. It is sold in 180g (RRP £2.04) and 100g (£1 pmp) tablets. Rum & raisin chocolate is now worth £11.5m and growing at 21% (Nielsen), according to Mondelez International.