Charles Brading, owner of Vic's Stores in the village of Nettlestone on the Isle of Wight, says shoppers' new year healthy eating goals are starting to slip as February takes hold.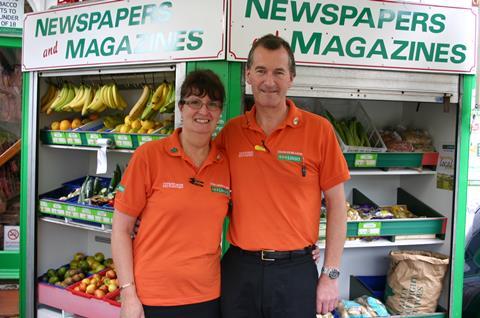 "We definitely noticed the impact of the new year healthy eating trends with sales of yogurts growing significantly as shoppers bought more of them for breakfast or as healthier snacks.
"The Yeo Valley Greek Style Honey is particularly popular, shoppers like the fact that it's Bio Live and it tastes delicious.
"However, as we enter February sales of more indulgent items are picking up again. In fact, we have a Temptation Tray where we display a lovely range of locally baked donuts for £1 each and sales of those have been really popular in the past week.
"Sales of added protein cereal bars are also growing at the moment, and we recently expanded our range of these through Londis."
Star performers
"Ready meals are a consistently strong seller in the store thanks to its elderly customer base. Londis-branded ready meals on offer at two for £5 are the most popular."