Consumer demand for products with an added health benefit are continuing to fuel sales at Spar Maxol Tates Avenue in Belfast, says store manager Samantha Stewart.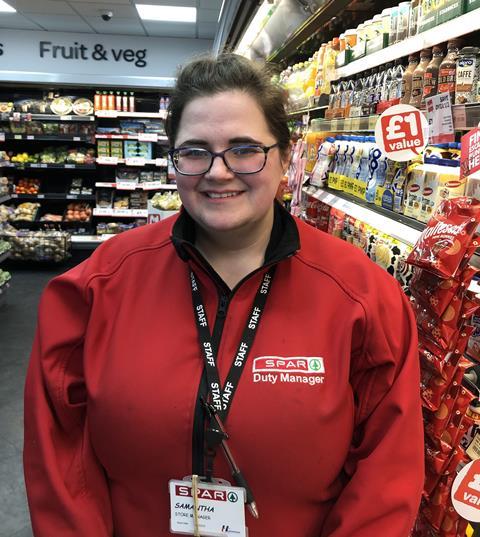 "Sales of protein products continue to grow and we've noticed a further spike in sales throughout January and into February, no doubt due to gym-goers and new year's healthier living resolutions. Quite a few of the offices in the local area have also introduced healthy-eating initiatives so that's a likely contributing factor.
"Energy drinks are also a big seller for us. Following the closure a few months ago of a local competitor, customers asked us to buy in cans of Red Berry flavour Boost. We didn't stock that particular flavour before and sales have gone through the roof since we started, we honestly can't get it out fast enough."
Star performers
"Protein milks in particular are a big seller, we sell at least a couple of cases a day."
New Product Development
"Imperial Tobacco's recently launched Rizla Polar Blast is selling spectacularly well. The filters contain a small menthol capsule which means that adults who chose to smoke rolling tobacco will still be able to get a menthol taste should they wish, once the ban on menthol cigarettes comes into force on 20 May.
"We've started informing all of our adult smoking customers about the coming ban and most of them are really shocked that the government is enforcing such a ban and naturally they are really interested in what alternatives will be available to them. Menthol cigarettes and capsule products outperform sales of traditional unflavoured cigarettes in our store so it's a really big deal."