The new year healthy eating trend and Veganuary have led to a significant uptake of healthy groceries and snacking products in the opening weeks of January, says Sid Sidhu, of St John's Budgens in Kenilworth, Warwickshire.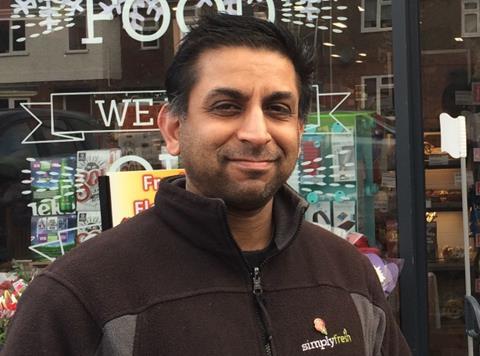 He says: "Healthy eating is certainly high on the shopper agenda at this time of year and we are noticing a significant spike in sales of healthy snacking products at the moment. Graze's healthy snack packs are doing particularly well. We currently have a range of eight of them on a Buy One Get One Free offer at the moment and they are piled high on a gondola-end at the front of the store, where they have good visibility.
"This year we have also really felt the impact of the Veganuary movement, with shoppers switching to vegan products for their main meals and snacking. Fortunately, Budgens has added a number of new vegan lines to the core product range and we have had a really good uptake.
"We have two standout products which are new to our store: vegan mince and chicken pieces from Vivera. Both products are selling really strongly and we have noticed that sales spike on a Monday, probably in relation to the Meat-Free Monday movement.
"Our vaping sales are also up this month as people are attempting to quit smoking in the new year with the help of a vape product."
Star performers
Healthy snacking products and vegan lines are our star categories at the moment.