Anita Nye of Eldred Drive Stores (Premier) in Orpington Kent says meal deals and value products are driving sales in the first week of January, as shoppers try to keep a lid on costs following their festive expenditure.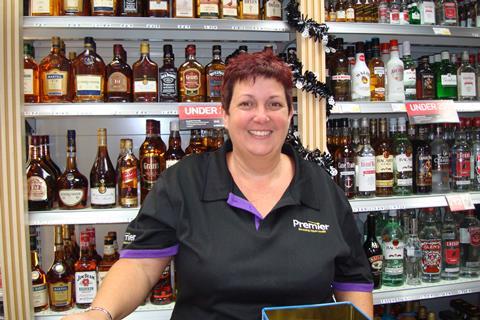 She says: "Sales of ambient groceries such as pasta, rice and potatoes have experienced a significant lift this week as shoppers opt to buy products with which they can make up meals to bulk out any Christmas and New Year's Day leftovers.
"Our store isn't based in an overly affluent area so value for money is really important to shoppers, particularly at this time of year when people will have spent a lot in the run up to the festive period.
Star performers
"Many people will be eking out the pennies for the next three weeks until pay day so as a result sales of things like soup such as Happy Shopper's Cream of Chicken which is on offer at 2 for £1 and meal deals on things like pizzas such as our own label Discover The Choice pizzas which are on offer at 2 for £5 are doing really well.
"Conversely, sales of our premium priced ready meals and confectionery are stagnant for now."