Atul Sodha, owner of Londis Harefield in Uxbridge, is pulling in the punters with fresh bakery lines that appeal to those who want something warm in the mornings.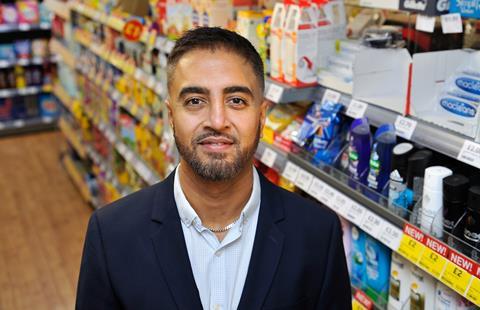 He says: "We're moving into a period of colder weather so it is all about our bake-off pastries and breakfast treats at the moment which bring people in at the start of the day.
"Most customers are looking for something warm and cosy before work and school which is why I think personally that convenience stores are best placed to offer these kind of breakfast options.
"We are right in the community where people need us so people will keep on using our store throughout the winter if we have a strong range. Those retailers who aren't offering baked breakfast items should definitely consider doing it.
"It is a good way to drive footfall and you can always improve things by thinking about the kind of products you yourself would want to eat in the morning.
"Whether it is the porridge pots and clusters as a healthy option or croissants and pain au chocolats for those who want something a bit more indulgent.
"We make use of our coffee machine so people can use the hot water to make their porridge in-store, as well as buying a hot drink alongside their breakfast. It is these simple things that people need and are looking for on a cold morning."
Star performers: "We've worked hard with Pladis to extend our biscuits range and improve our on-shelf POS. Over a 13 week period, we've managed to sell around 100 additional packs of biscuits which is a great result."
Successful NPD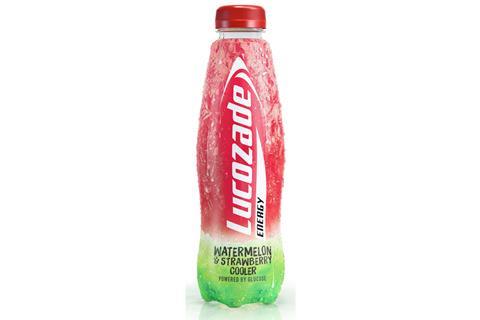 "Lucozade's Watermelon flavour has done really well and it was great to be involved in the marketing of the product on social media. I think these type of product-based videos that offer insight increase engagement online and help sales.
"Obviously another success that everyone is talking about is Cadbury Twirl Orange. I've had customers texting me in the middle of the night to check when we have stock. We have also posted some silly videos on Facebook and Twitter which is another good way to keep people excited about the launch."
Lucozade Energy launched its summery watermelon & strawberry cooler flavoured drink back in May
Sold in 1ltr, 500ml and 380ml pricemarked packs (£1.99, £1.35 and £1.09 or 2 for £2 respectively), the variant joined existing flavours: Caribbean crush; wild cherry; Brazilian; pink lemonade; and apple blast.
The 380ml bottle comes in cases of 12 to help retailers manage their range and encourage trial of the flavour. The launch was supported by a £2m advertising campaign including outdoor, digital and shopper-facing ads.
Watch the product's launch video below, which features Atul alongside the Lucozade team.