The introduction of a new dessert bar and a reduction in grocery lines is helping Dave Hiscutt, manager of Londis Westham Road in Weymouth, to increase sales at his seaside store.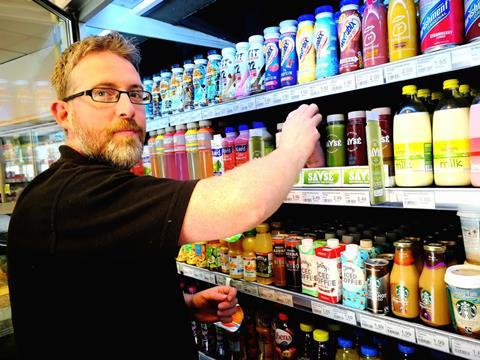 He says: "Our new Cool Desserts Co. bar is going well and it is something we have wanted for a few years now. It was meant to open in May but now we can offer customers a whole selection of desserts including fresh cakes, pancakes, ice creams and waffles.
"The new cake counter, which we have positioned alongside the main dessert counter, has done particularly well since fully opening last month. We are already selling £200 worth of cakes per day and the margins are at least 50% or more.
"We fill the cakes by hand in the morning and get daily deliveries from a local baker so that the range is always fresh and we keep the stock turning over.
"We have one member of staff that acts as our dessert bar ambassador and then we have a few other people working alongside her in the kitchen and serving customers when things get busy.
"Decorating some of the cakes ourselves makes good business sense because we can sell them for a higher price and people are happy to pay more for them.
"I think convenience stores need to move into foodservice areas like dessert bars because customers don't just expect groceries from us anymore. Our store is located right in the centre of a busy seaside town so we need to have new things in stock to stay ahead of the competition.
"Before we started work on the new dessert bar, we had to be ruthless in cutting back our grocery lines and using Epos data to stock only the best sellers. We took a Lidl-style approach - keeping a choice of one or maybe two types of tomato ketchup on shelf for example.
"The good news is that our grocery sales are tracking well year-on-year so we haven't lost any sales as a result of the range rationalisation. With staff and business costs rising every year, we have to keep updating everything in the store otherwise we wouldn't be able to cover our outgoings.
"Before we changed things around this summer, it had been nearly a decade since the store was last refitted so it made sense to make improvements while we set up the dessert bar. We now have an area dedicated to dispensed drinks like F'real, slush and Tango Ice Blast and this works better alongside the desserts.
"We also have new signage at the front of the store so people can see where the dessert bar is and even watch all the yum yums and cream cakes being made from outside the store. It all helps to add a bit of theatre and get the products out there to as many locals as possible.
"We want to give people more reasons to shop in our store and having an in-store dessert bar allows us to offer a complete range of sweet treats all year round that appeals to local customers and tourists.
Star performers: "Our soft drinks and snacking ranges have obviously sold well throughout the summer becuase these are the kind of products people want when the weather is good."
Successful NPD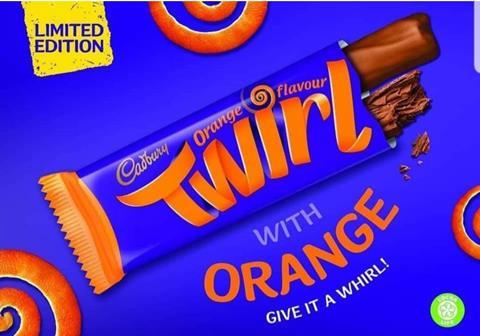 "The response we have got on Facebook to the new orange Cadbury Twirl has been amazing. We have had more than 400 comments on one of our posts so customers are definitely excited about the product!
"I for one can't wait to see how it sells throughout the autumn and we already have lots of stock on order from Londis. The singles confectionery market is pretty flat but the limited editions always do well and we need these kind of innovations in the convenience channel."
News of the soon-to-launch orange Cadbury Twirl broke last month, with many retailers sharing images of the product with their social media followers.
Mondelēz has remained tight-lipped regarding details of the forthcoming launch but a spokesman told C-Store: "We knew it would be difficult to keep the news of the limited edition Cadbury Twirl orange under wraps as people would be as excited about the product as we are. We can't share much more at the moment, but watch this space for more information as we get closer to the launch."
The orange-flavoured chocolate bar is expected to launch later this month in a single format.