Following the introduction of a takeaway-style hot food offer, Andrew Johnson, owner of Dafarn Newydd Stores in Powys, Wales, is benefiting from demand for grab and go meals in his area.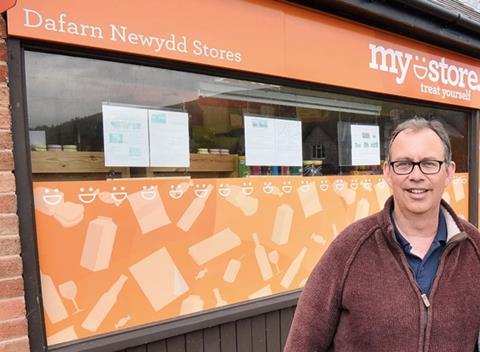 He says: "It's been quite busy in the store and hopefully the weather will be hot over the next couple of weeks. Every category in the store always does better when the sun is shinning.
"We've recently started doing a takeaway menu in the store which offers people hot food, sandwiches and different meals throughout the day. It opens at 08:00 and customers can order food right up until we close at 18:30.
"We do a cooked breakfast, all sorts of lunch options and fish and chips in the evening. That said, we have the fryer and gridler on all day so if someone want to have a Full English in the afternoon and fish and chips in the morning then we can do it for them!
"Because our store is so small, we can repond to what people want and it only takes one person to make and serve the food from the counter. We are trying to make the most of everything square foot we have.
"Some of the farmer lads quite often call up to place their hot food orders so they can come in and grab what they want really quickly without having to wait in a queue.
"Since we started doing hot food and our own food-to-go, we have noticed that people will come back more often throughout the week and particulalrly at the weekend."
Star performers: "Our hot food is definately our biggest seller at the moment."