Donna Morgan, co-owner of Brownlies of Biggar (Best-one) in South Lanarkshire, Scotland, says customers in her area are in the mood for premium alcohol as the store prepares to launch a new dedicated website for the category.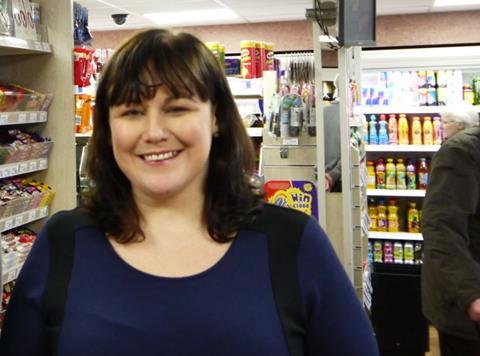 She says: "We are working with an agency to launch our new website for selling our local whiskies, gins and other premium alcoholic drinks online.
"My husband Bruce is very good at all the coding for the website but we needed to call in the experts to do all the design and labelling to make sure the site looks the part when it goes live to customers.
"We're still benefiting from having minimum unit pricing on alcohol, and the weather has also made a real difference to demand, so it makes sense to launch the website now. Soft drinks have also done well as people pick up more when its warm.
"We are always looking at what new things we can do in the store. I recently had a discussion with one of the team about doing a free-from section in the shop. Then on one of my days off, I came back and she had created the whole section in-store!
"It is nice when staff and customers get excited about something new and we trust our team to use their imagination to create these types of displays.
"We recently took four or five members of the team on a factory trip to try some of the new products that have recently become available to our symbol. It really had a positive effect in getting the team interested in the products we have in the shop.
"If the staff are passionate about the products you sell then they are more likely to get customers interested in the range as well, which then has a great effect on your business.
"At this time of year, different sections of the shop also start selling well and we've got lots of hanging baskets from a local supplier and displayed them around the store."
Star performers: "Our alcohol sales in general have been very good."
Successful NPD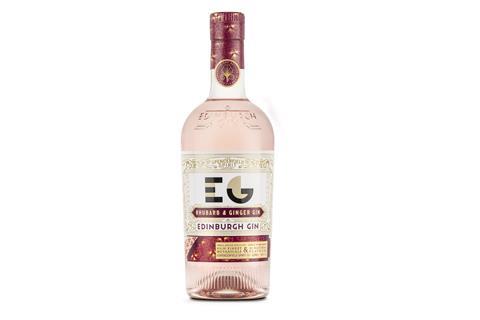 "Gin is always something that sells great for us and some of the new flavours from Edinburgh Gin have done really well. It helps that they are based not too far away from us so they are seen as a local product."
Edinburgh Gin extended its full-strength range earlier this month (May) with the launch of a new rhubarb and ginger gin.
The new product (40% abv) joins the brand's original rhubarb & ginger gin liqueur (20% abv) and ready-to-drink rhubarb & ginger gin liqueur with ginger ale (5% abv), carrying an rrp of £28 per 70cl bottle.
Ian Macleod Distillers UK marketing director, Neil Mowat, said: "Since launching our original rhubarb & ginger gin liqueur in 2014, Edinburgh Gin has been category defining within flavoured gins and gin liqueurs.
"We're excited to now offer consumers our original rhubarb & ginger flavour profile as a full-strength gin, alongside the versatility of the much-loved gin liqueur and the convenience of our ready-to-drink can."