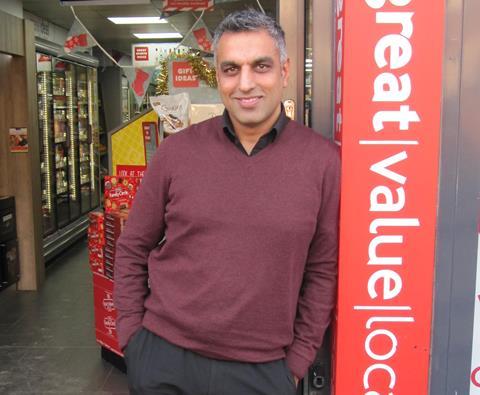 Lunchtime meal deals are pulling in the punters at Jeeta Bhadal's One Stop Woodhouse store in Leeds.
He says: "Our food-to-go lunch deals have been doing really well and have had a big effect on sales so far this year. The range has become a point of interest for customers and we now have people coming in two or three times a week to buy their lunch.
"Our One Stop deal costs £3 so it is competitively priced. It includes the usual sandwich, crisps and drinks options but we also offer healthy products, like protein bars and fruit bags, as part of the offer.
"The take-up of these products is a bit slower but I think there is a growing trend where people are looking be more healthy, so we can see these options becoming bigger in the future.
"We've also noticed that people tend to pop in before work to buy their lunch in the morning, and then on the way home they often buy a ready meal for their dinner.
"I think the market has changed and customers are so busy now that they don't have time to cook. That's why c-stores have to make sure that the promotions they run on food-to-go and meal for tonight lines are exciting and change on a regular basis."
Star performers: "Low sugar or no sugar soft drinks are consistently good sellers for us. We've definitely noticed a shift with people buying more of the healthy lines like bottled water."
Successful NPD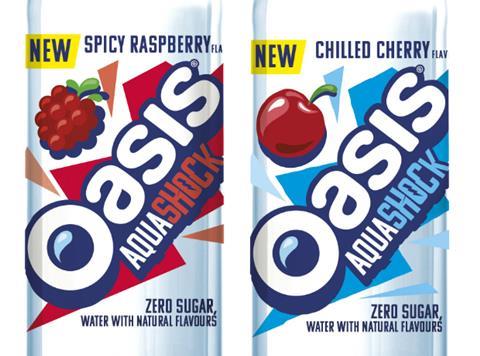 "The Aquasquash range from Oasis has gained a lot of interest and done well in our store. Most of the soft drinks brands seem to be working hard to create flavoured water alternatives to regular soft drinks."
Coca-Cola European Partners (CCEP) introduced the Oasis Aquashock flavoured water range in April last year.
Available in two flavours; spicy raspberry and chilled cherry, the drinks are sold in 500ml PET bottles (rrp £0.89) and are exempt from the Soft Drinks Industry Levy.
CCEP supported the launch of Oasis Aquashock with in-store sampling and POS, as well as a packaging refresh for the wider Oasis portfolio in May 2018.