Chris Shelley, co-owner of a Budgens store in Horsham, West Sussex, is generating extra sales with his recently expanded vegan and vegetarian range.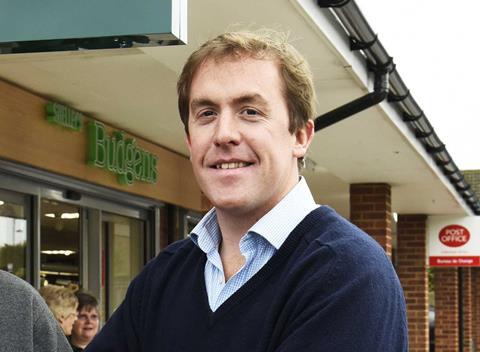 He says: "We've given more space to Booker's vegetarian and vegan ready meals this year, to coincide with all the health trends and to keep up with demand from shoppers.The shift towards meat-free products has been the main thing we have noticed from customers this January and February.
"Overall, we've had quite a good start to 2019. Our Valentine's Day cards and flowers were the big winners for us this month. We usually attract more customers during seasonal events, with Mother's Day being the next one on the calendar.
"There is a good spread of events this year, especially with Easter being so late. We haven't gone all out on Easter eggs just yet because we don't want to fill the store up too soon.
"One of the things we have been focussing on is making the most of our new in-store concession from Laithwaite's Wine, which offers customers a wide range of wines that retail for between £9 and £15 for the top lines.
"It has been working well and the partnership means we can build up our premium alcohol line-up, as well as create an added point of difference for the store against the competition."
Star performers: "Trade tends to go back to normal in February so the usual suspects, like confectionery and alcohol, have been selling well at the moment."
Successful NPD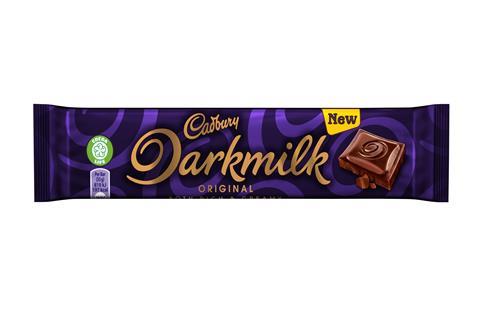 "We were involved with the launch of the new Cadbury Darkmilk bars earlier this year and the products seem to have had a good effect on sales and been popular with our customers."
Last month, Cadbury extended its Darkmilk range with two new additions and price-marked packs.
Following the tablet launch in 2018, Cadbury Darkmilk Original and Cadbury Darkmilk Almond rolled out to c-stores in a new 35g single bar made for the impulse sector.
The smaller bars (rrp 65p) offer the same taste as the regular range in an on-the-go snacking format. To help retailers drive sales, the singles were also launched in a 55p PMP format.
A new variant: Cadbury Darkmilk Salted Caramel, was also introduced alongside the smaller bars, available now in a standard 85g tablet (rrp £1.49).
The Darkmilk brand will be supported by a £6m investment throughout 2019 with ongoing in-store activation, sampling, PR and digital activity. The products will also hit TV screens for the first time in May.