Sunmagic is launching into the iced tea category for the first time with the introduction of two new beverages.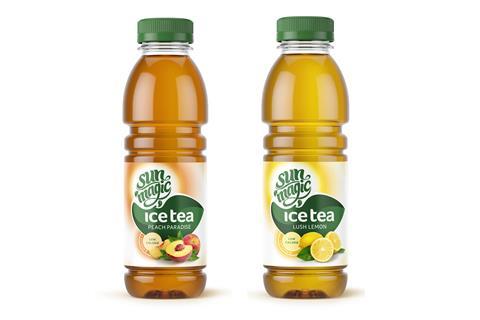 Designed to tap into the growing iced tea sector, currently up 20% year-on-year (IRI / Nielsen data, January 2019), Sunmagic Ice Tea comes in lush lemon; and peach paradise flavours. Both variants are packaged in 500ml PET bottles (rrp £1.19).
The low-calorie drinks are also suitable for vegetarians and vegans and contain no artificial preservatives, colours, flavourings or allergens. Combining fruit juice with black tea, each variant contains added B3, B6, B8, and B12 vitamins.
Justin Thomas, Sunmagic brand manager, said: "The ice tea market has seen huge growth over the last couple of years, yet there are very few widely available ice tea brands which also have functional benefits. Early feedback from our research on our new ice tea range has been absolutely phenomenal from both the trade and consumers, so we are delighted to be launching our Sunmagic Ice Tea range this month and bringing some genuine innovation to the market.
"The launch follows extensive research into the category, which clearly showed that singles (on-the-go) is the biggest occasion for ice tea, with 82% of value sales. Likewise, lemon and peach are the flavours most in demand in the category, with each flavour growing by over £1m in 2018. This should provide added reassurance to retailers that Sunmagic is the new ice tea range to stock (IRI / Nielsen data, January 2019)."