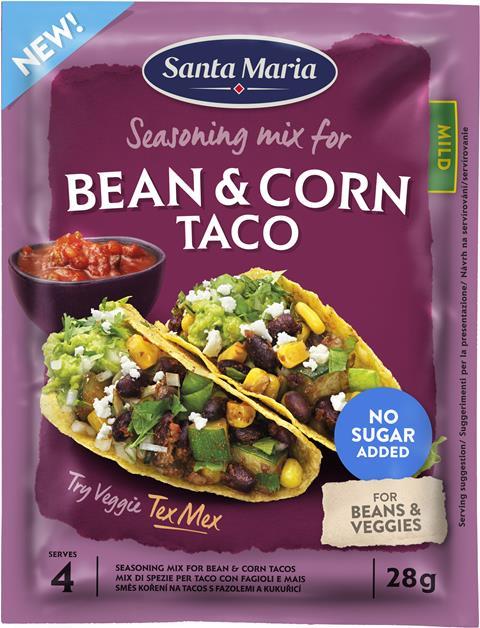 Santa Maria has introduced a new Tex Mex range of seasoning mixes to cater for vegetarians and flexitarians.
Chili & Lime Taco, Bean & Corn Taco and Enchilada Chili Bean & Cheese are three new seasoning mixes in the range, tapping into the growing Mexican market in the UK as well as the number of rising vegetarians.
Hannah Hurling, marketing activations manager of Santa Maria UK said: "As people are becoming more aware of their carbon footprint, reducing, or even cutting out meat, has gained popularity. The soaring success of Veganuary and Meat-free Mondays are testimony to this.
Mexican is already a hit with vegetarians – the spices and sides are ideal for adding punch to plant-based proteins. With more people now seeking vegetarian alternatives, we wondered whether we could do more to inspire mealtimes. So we asked our flavour experts to create bespoke seasoning mixes with inspiring plant-forward recipes.
We're keen not to be prescriptive about how these seasoning mixes are used. So we provided a meat alternative for our Chili & Lime Taco in case consumers want to 'flex'. After all, all of our seasoning mixes are great for pepping up any protein: whether it's meat, fish, pulses, legumes or plant-based meat alternatives."