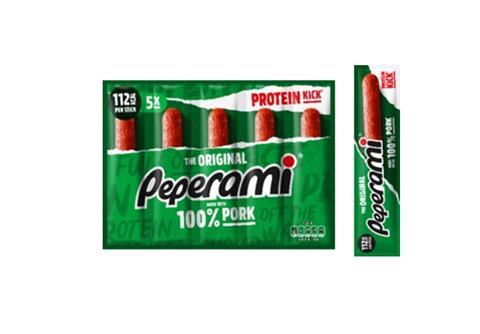 Peperami has unveiled a new packaging design and logo spanning its core range of products as it looks to target a wider and younger demographic.
The brand has undergone a total pack refresh to "demonstrate that the brand is evolving with the current times". The new look will begin rollout from May 2021.
The full range, including Peperami's sticks, Snack Boxes and the brand's latest Chicken Bites editions, will feature the new packaging and updated brand logo.
Head of marketing at Peperami Pavan Chandra said: "We believe this new packaging and redesign is a vital step in bringing Peperami's family favourites to many more consumers.
"The new look rings true to the brand's ethos and will continue to resonate well with our consumers. We are adapting to shoppers needs by creating a modern and sleek packaging design, allowing Peperami to stand out in the crowded snacking market."