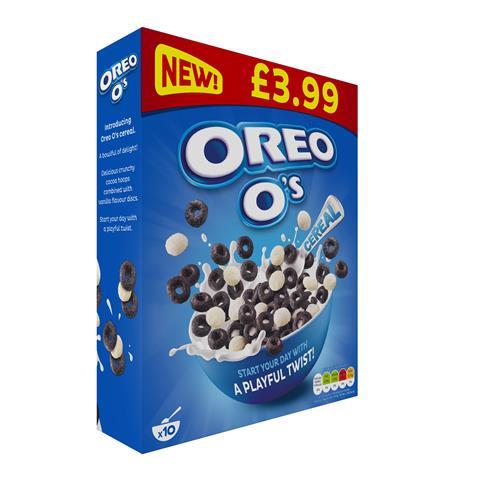 Oreo O's cereal is making its debut into the convenience and wholesale channel with a £3.99 price-marked pack (PMP).
Rolling out this month (June), the crunchy black cocoa hoops combined with crispy white vanilla flavoured discs cereal target adult shoppers who are looking for a unique treat, to enjoy at breakfast or as an in between snack with milk.
A spokesperson for Oreo O's said: "Oreo O's is already present in 1.5% of UK households and we're so pleased to introduce this fantastic cereal to the convenience channel. The PMP format will offer shoppers great value for money and help to drive impulse sales in store for retailers.
"The Oreo brand is a global phenomenon, with the UK its third biggest market, and its products are found in one in four households. As a result, Oreo O's a must stock for retailers and the ideal product to become a beacon for the indulgent cereal segment."