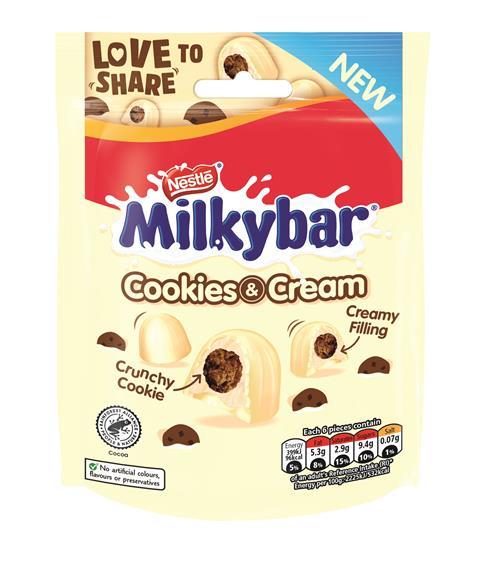 The Milkybar Cookies & Cream sharing bag is available in 90g (rrp £1.59) and 73g (rrp £1) bags. Each white chocolate bite contains a creamy filling and a crunchy cookie piece.
Molly Slater-Davison, assistant brand manager for Milkybar said: "We are so excited to launch the Cookies & Cream sharing bag a couple of months after such a successful launch of the sharing block. It is a fantastic addition to the Milkybar family and gives our loyal fans yet another Milkybar variant to enjoy."
The new line is free from artificial flavours, colours and preservatives and is being made at Nestlé's factory in Fawdon, also home to Matchmakers, Fruit Pastilles, Caramac and Breakaway.