Mountain Dew is partnering with video game giant Activision to promote its latest release: Call of Duty: Modern Warfare, with an on-pack promotion designed to drive additional sales for retailers.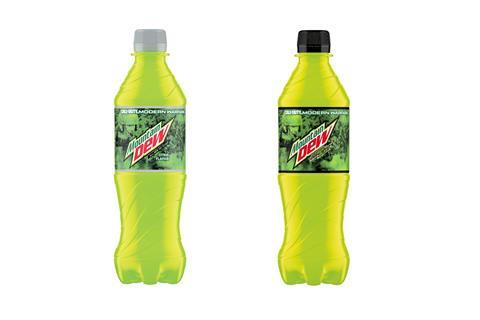 Running until mid-November, customers will be able to reap the benefits of 2XP (an in-game reward) with every purchase of selected limited edition Mountain Dew Citrus Blast and Mountain Dew No Sugar*.
Florence Brain, director of channel operations (out of home) at brand owner Britvic, commented: "Mountain Dew as a brand has a strong reputation among the gaming community. Having supported the industry for a number of years, the latest partnership with Call of Duty: Modern Warfare is perfectly placed to drive further cross-category sales.
"Mountain Dew's on-the-go nature makes the brand ideal for the convenience channel, so we suggest retailers implement a second site close to till points to target impulse purchases. Retailers should stock up early to capitalise on sales ahead of the game's launch at the end of October."
The on-pack promotion will be supported by in-store activation, experiential activity, out of home ads, competitions and social media.
Limited edition Mountain Dew bottles will be available in stores from this month. Call of Duty: Modern Warfare is out today (25 October) and 2XP codes can be redeemed until the end of January 2020.
Price List
Mountain Dew Citrus Blast 500ml: £1.54
Mountain Dew No Sugar 500ml: £1.39
*Upon entering the unique code found on pack, customers will activate a 15-minute window in which they will receive 2XP. Customers can use the points to progress through the game more quickly.