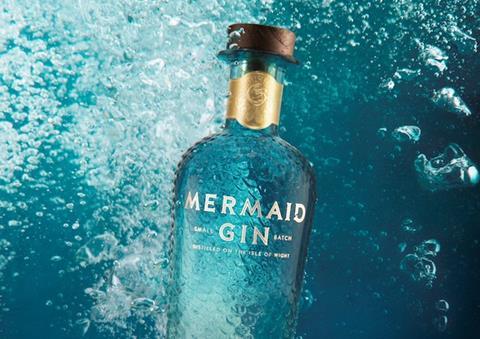 Mermaid Gin has completely revamped its offer with the launch of a new bottle design.
The new look bottle (70cl) is 100% recyclable, decorated with biodegradable paint and features an natural cork with a wooden top and a paper seal.
Mermaid Gin co-owner and head distiller, Xavier Baker, said: "There's now real style to our substance - this stunning bottle is the perfect showcase for what is a top-quality gin. The investment has ensured that we can really push on - in a way that properly reflects our personally-held environmental concerns."
Mermaid Gin (42% abv) is available now with an rrp of £45.