Lucozade Ribena Suntory is aiming to turn new consumers on to energy drinks with the launch of Lucozade Revive, available to order from this week.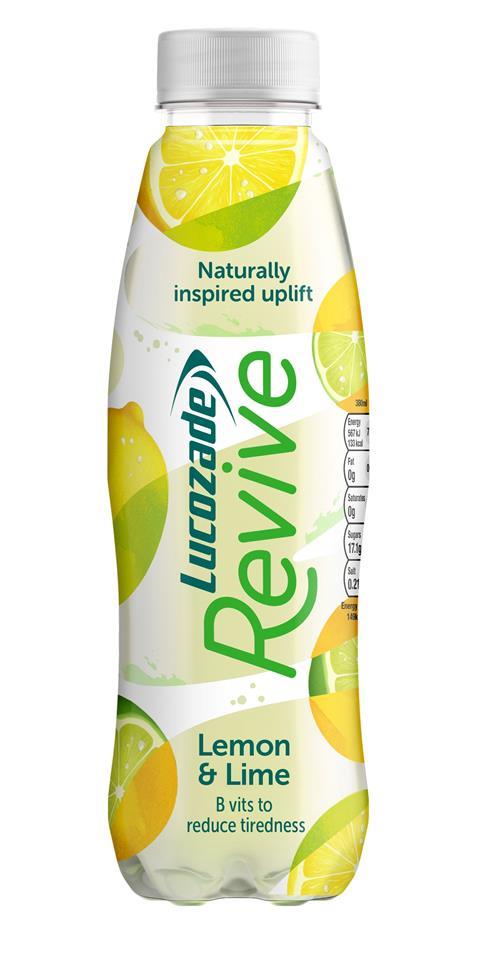 The product is a lightly sparkling naturally fruit-flavoured drink containing B vitamins plus natural ingredients such as green coffee beans, and is sweetened with a combination of Stevia and sugar (4.3g per 100ml).
It is aimed at consumers who are looking for on-the-go solutions to combat tiredness but are currently put off by the taste, image or ingredients in other energy drinks on the market. Although fatigue is cited as the number one health concern by the population, currently only a third of consumers turn to energy drinks as a solution.
Revive is available in lemon & lime and orange & passion fruit varieties, and the largely clear 380ml plastic bottles feature fruit piece imagery to emphasise the drink's natural credentials.
The launch will be supported by sampling and other activation from March, to be followed by a £5m above the line advertising campaign from July.
The rrp is £1.25. Pricemarked bottles and four-packs are also available.