As the UK's lockdown continues, independent retailer David Worlsfold, owner of Farrants in Cobham, Surrey, is working night and day to source a wide range of more unusual products to meet customer demand.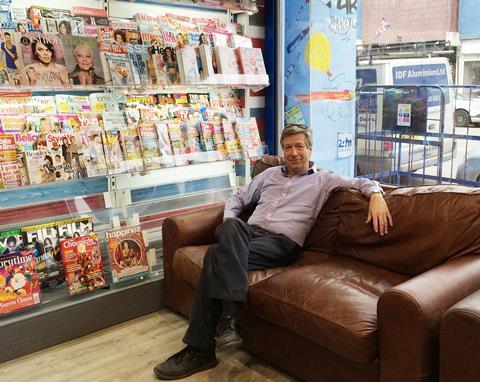 His CTN-style store features a specialist tobacco range along with a wide array of stationery, art supplies and children's toys.
"We are in a high-street location and trade was hit when the UK first entered lockdown but I'm glad to say that it's back on the up now as shoppers get increasingly used to the "new normal" and our average basket-spend is also growing week on week at the moment.
"I think that's down to a range of factors; because the shop floor is generally calmer and quieter than normal some people are actually browsing more and picking up additional items that they might not have done on a normal shopping trip.
"Secondly, I think there is still an element of panic buying going on with many people thinking, "well seeing as I'm here I might as well buy two or three of those pens, rather than one," and thirdly, a number of people are actually finding themselves with slightly more money in their pockets as a result of not having to pay to commute to and from work so there's an element of treating going on too.
"Thanks to our range of specialist products we've seen demand for a number of more unusual products soar. For example, I can't keep up with demand for mini white-boards and sketch pads, presumably because of all the home-schooling going on.
"The same is true for kids' puzzles, I bought in almost £3,000-worth of kids' puzzles when lockdown began and we've sold them all! Despite my best efforts to source more, it seems as though you can't buy kids' puzzles for love nor money anymore.
"I have however managed to source hand sanitiser and I have a further 1,500 bottles being delivered tomorrow along with some facemasks because I keep on getting asked for them.
"My tobacco sales are also up quite significantly, again for a couple of reasons, I guess people who smoke tend to smoke more when anxious and also because people would rather to come to a small store to top up on tobacco and other essentials when they need to, rather than visiting a supermarket. On some days the queue to get into the nearby Waitrose can be around the corner."