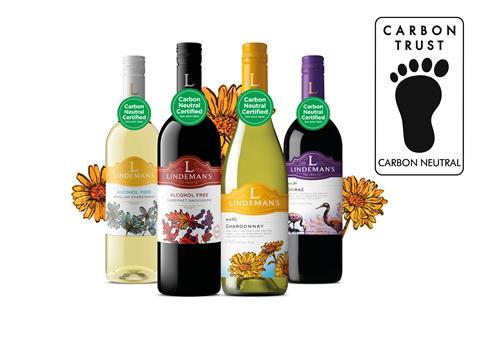 Treasury Wine Estates' Australian wine brand, Lindeman's has released a new £1m integrated marketing campaign, Step into The Sunshine.
The new campaign pledges to drive awareness of the brand's Carbon Neutral certification.
A 'Buy one Plant one tree' activation forms part of the Step into the Sunshine campaign and launches this week in which for each bottle of Lindeman's sold within a certain time period, the brand pledges to plant a tree. Through this activation, Lindeman's aims to plant an additional 217,000 trees, over and above the reforestation the brand did to become carbon neutral. The 'Buy one Plant one tree campaign' will be supported digitally using geotargeting technology to make nearby shoppers aware of the activity and drive them into store.
Another element to the campaign includes the creation of carbon absorbing canvas murals, created by talented street artists, Nerone and Jody Thomas, in London and Bristol. By using carbon absorbing paint, the murals will help to clean the surrounding air within these bustling city centres. Following the campaign, the murals will be gifted to community centres as a way to spread positivity and continue cleaning the air beyond completion of the activation. These will be going live at the beginning of July, in line with the current lockdown roadmap
As part of the campaign, the Lindeman's 750ml Bin range will have a Carbon Neutral sticker on the front of each pack.
Additional campaign elements will also include, social media and influencer support, in-stream video advertising, Spotify on-line video advertising and media partnerships. What's more, is that the media plan is also carbon neutral, with all emissions being generated from this advertising being off-set as well.