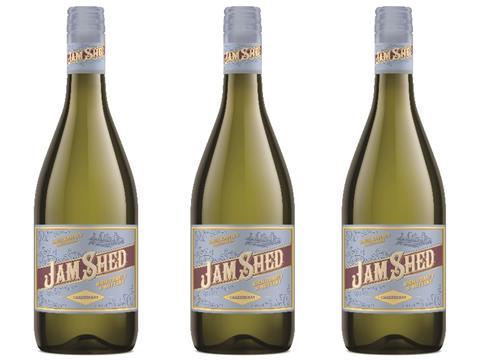 Jam Shed is to launch a new Chardonnay variant.
Set to become available in late 202, this will be the first white grape variety in the Jam Shed portfolio.
Accolade Wines brand manager Lindsay Holas said: "Jam Shed's expansion into Malbec proved to be a hit with consumers, with the wine now worth over £4M since its launch in August 2020. This gives us confidence that the time is right to introduce our first-ever white grape variety to the Jam Shed family. The new Chardonnay will appeal to our loyal customers, who we know are open to trying new flavours, whilst also attracting a new audience trying Jam Shed for the first time."
Jam Shed's 'Win Your Jam' competition also returns following the success of last year's activation, which had over 200k entries. To further capitalise on this momentum, Jam Shed is adding 2.5M neck tags to its entire portfolio in grocery, retail, and convenience channels.
A total of 10,000 prizes are available as part of the promotion, including the signature Jam Shed Jam Jars, £1 off next Jam Shed purchase and gift cards redeemable for takeaway on Deliveroo, movie on Rakuten, or music on Google Play.
Running until 31 August 2021, the competition will be supported with in-store POS, as well as an integrated digital campaign, and a call to action to a dedicated website.