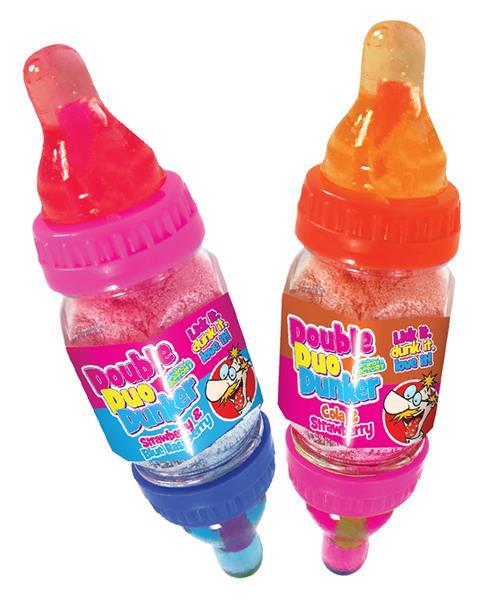 Confectionery wholesaler, Hancocks has revealed a selection of its new products, including the novelty range from Crazy Candy Factory, which is aimed at children.
The Double Duo Dunker (rrp £1) is a key line within the Crazy Candy Factory's novelty range. The double-ended, fruit flavoured lollipop contains four flavours in one. Each dunker has two lollipops and two sherbert dipping powders - flavours include blue raspberry, strawberry and cola.
Another sherbet and lollipop combination treat is Crazy Candy Factory's Paint Splash Lollipops (rrp £1.20). Available in orange & strawberry, blue raspberry & green apple, and cherry cola, this pocket money sweet includes a tub filled with sherbet accompanied by a dipping lollipop paintbrush.
Also part of the new range are Zoo Lollipops (rrp 30p). These individually wrapped lollipops come in cola, strawberry, blue raspberry and cherry flavours and their fun animal shape make them appealing to children.
What's more, Hancocks is stocking Sonic The Hedgehog impulse packs from Pez (rrp £1.75 per unit). Each pack comes with two Pez refill packs and with three characters to collect.
Other new products at Hancocks include a selection of pick n mix products. Amongst them are Kingsway's Cinema mix, Fizzy little mix and Fini Toothbrush and Dentures (all rrp 99p per 100g).
Chris Smith, marketing communications manager at Hancocks said: "The Sonic The Hedgehog impulse buys from Pez are fantastic - having three characters to collect is a great incentive for parents and children to purchase this product again, making it a really great impulse buy option."