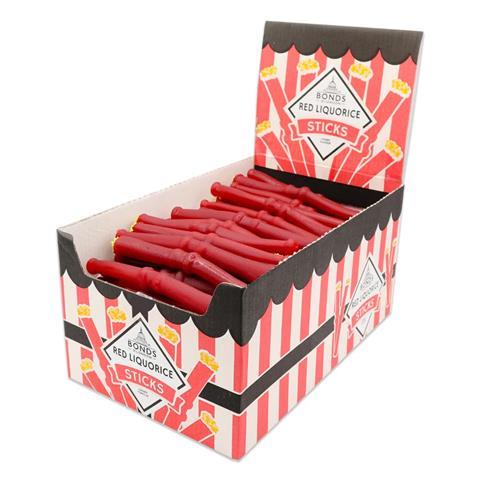 Confectionery distributor World of Sweets has revealed the Our Heritage range under its Bonds of London brand, featuring traditional treats and old favourites with a modern twist.
The range includes Bonds Black and Red Liquorice sticks. The traditional treat has been modernised with a bright yellow crunchy candy topping and is available in black liquorice and red cherry liquorice flavours. These can be sold individually or mixed with other sweets to create unique bags or cones of nostalgic sweets.
The brand is also introducing a year-round pastel coloured candy cane range featuring Watermelon, Strawberry and Bubblegum flavours.
Bonds Candy Floss Tub boasts unusual flavours too, combining layers of Cherry, Apple and Watermelon .
Chris Smith, marketing communications manager at World of Sweets, said: "We are over the moon to be able to bring Bonds' Our Heritage Range to our customers. Our team has been working hard to bring back nostalgic moments with a nod to British sweetshop favourites."