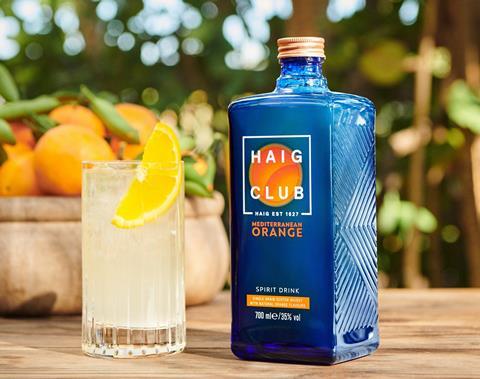 Premium Scotch brand Haig Club has announced the launch of a new addition to its range.
Haig Club Mediterranean Orange 70cl 35% ABV (rrp £25) will be available from mid-April 2021.
The new spirit drink has been created in collaboration with brand partner David Beckham to appeal to the growing early evening and 'Aperitivo' occasion researching well with both whisky drinkers and non-whisky drinkers.
Diageo whisky marketing director Violeta Andreeva said: "The launch of Haig Club Mediterranean Orange is an exciting step forwards for dark spirits. We see this as a huge opportunity to recruit a new generation of drinkers as more and more consumers are choosing flavours and sweeter drinks. The innovation comes in Haig Club's signature stylish blue bottle and tastes absolutely delicious mixed with lemonade for those Aperitivo moments but it also tastes wonderful neat."
Haig Club brand partner David Beckham said: "Myself and the Haig Club team are continually looking at ways to engage and adopt new consumers to the brand. Developing Haig Club Mediterranean Orange has been in the works for some time now and I've enjoyed helping select the final liquid. The orange perfectly complements the signature Scotch notes of Haig Club & it's a great long drink for Summer."