Grey Goose Vodka has announced the launch of a new limited-edition summer bottle design.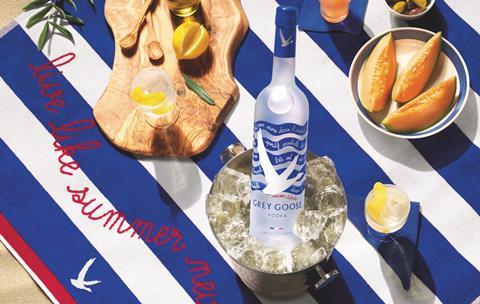 The new look Grey Goose Riviera bottle, which has been designed in collaboration with Maison Labiche, is the third instalment in the Grey Goose Riviera series and invites consumers to 'Live Victoriously' this summer.
Grey Goose global chief marketing officer, Lee Applbaum, said: "Live Victoriously is centred around the philosophy that you deserve better than 'good enough. You don't need a special occasion to enjoy Grey Goose simply because it's credited as a quality product – living victoriously is recognising that you are the special occasion.
"This summer, the collaboration between Grey Goose and Maison Labiche and the accompanying designs on our limited-edition bottle and capsule collection seek to remind us that every moment, no matter how ephemeral, is an opportunity to create a life-long memory."
Grey Goose Riviera will be available at selected retailers from 28 May.