Fishers Gin has completely revamped its offering with the launch of a new bottle size, packaging update and opening of Fishers Gin Distillery.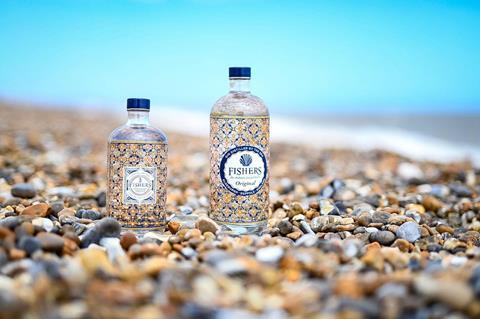 Available nationwide, the brand's gin (44% abv) is made with cardamom, caraway and fennel seed and will now be available in a 70cl format - up from 50cl – with the products's rrp remaining the same at £39.99.
Andrew Heald, founder of Fishers Gin, said: "We looked at the change in costs of bringing distilling in-house and as there were some savings, decided to pass it on to consumers.
"What this means is 70cl of our spirit instead of 50cl, presented in our beautiful Aldeburgh inspired bottle. We can't wait to welcome visitors at our distillery and for them to discover what goes into making Fishers Gin."