Coca-Cola is working with BBC Music and a host of DJs as part of a new campaign to push its Coca-Cola Energy range.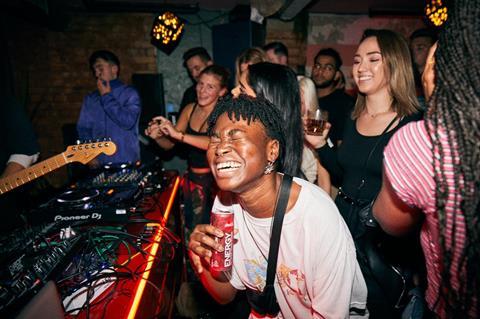 The activity includes event collaboration, wider advertising and sampling aimed at new audiences who aren't generally energy drinkers but enjoy the taste of Coca-Cola.
The firm will host talks and masterclasses with established names from the world of music at BBC Introducing Live 2019 (31 October – 2 November).
Coca-Cola Energy will give almost 20,000 artists the opportunity to learn more about song writing and production, grassroots venues and becoming an independent music performer.
The brand has already collaborated with Dazed Digital to host a party at Jaguar Shoes in Shoreditch this month, with a line-up featuring top DJs headlined by DJ Ross From Friends.
The music partnerships will also be supported by a wider campaign aimed at young adult consumers, including a multi-million pound media investment and sampling that will see more than one million cans of Coca-Cola Energy distributed before the end of the year.
Simon Harrison, vice president for commercial development at Coca-Cola European Partners GB, said: "Music has the power to energise us emotionally and physically, as well as bring people together. As such, it makes perfect sense for Coca-Cola Energy to collaborate with Dazed Digital and BBC Music for these events. The brand perfectly complements the busy, upbeat lifestyles of music lovers, who can benefit from a refreshing energy boost to keep them going.
"These events are enabling us to build on the brand's early success, keeping Coca-Cola Energy at the forefront of consumer minds whilst helping to deliver sales for retailers throughout the rest of year, and beyond."