To offer retailers a more convenient soft drinks option to stock in the chiller, Fiji Water has created an on-the-go, sports cap version of its Fijian bottled water.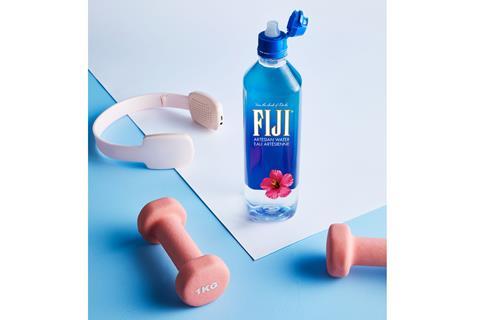 Featuring a premium, slim design with a flip-top cap, the new 700ml sports bottles will sit alongside Fiji Water's current line-up of 330ml, 500ml and 1ltr formats.
Wai Mei Lee, vice president (international) for Fiji Water, said: "Whether people are working out in the gym, or just constantly on-the-go, they need to stay hydrated, and the FIJI Water Sports Cap bottle is the perfect companion. There has been a huge success of the Sports Cap bottle in the US, so we're excited to bring this offering to consumers here in the UK."
The entire Fiji Water range is made using PET plastic, which is BPA-free, recyclable and also supports The Fiji Water Foundation: a not-for-profit organisation set up to provide access to clean water and support research into medicine.
The 700ml sports cap bottles are available to convenience stores and independents now via wholesaler HT Drinks.