Botanical drinks maker Fentimans is launching a light sub-brand to meet consumer demand for reduced calorie beverages.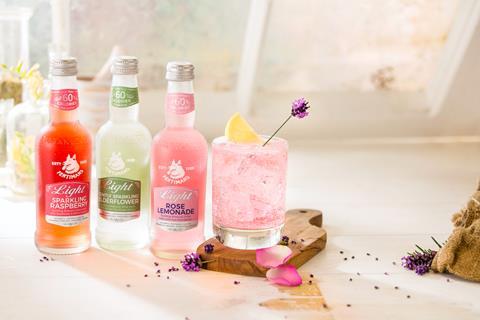 The line-up comprises an updated version of the brand's rose lemonade, sparkling elderflower and sparkling raspberry. The drinks are created using milled ginger root and selected botanicals, that are fermented for seven days.
Available in a single and four pack format from September, each drink in the light range contains fewer than 60 calories per 250ml bottle, no artificial sweeteners and a reduced sugar content of 4.8g per 100ml.
Fentimans marketing director Andrew Jackson commented: "We know that a growing number of our audience are increasingly looking for great tasting 'light' drinks with fewer calories.
"At Fentimans, great flavour is our number one objective, so we have worked long and hard on the new recipes to ensure we can deliver a lighter option of our classic drinks, with absolutely no compromise on flavour."
The launch of Fentimans Light will be supported by print advertising, sampling, digital and in-store activation.